World
SEVERE COVID SPIKES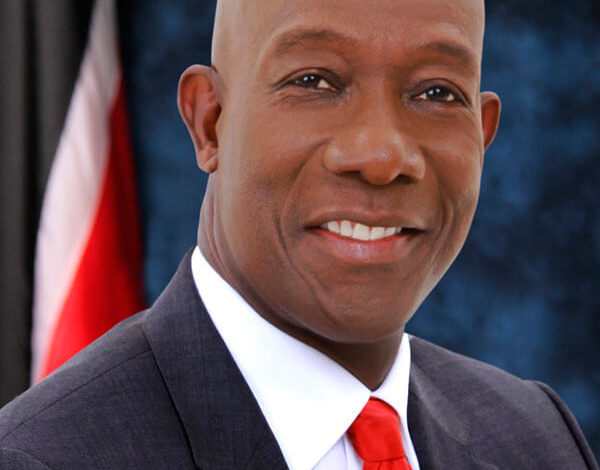 Trinidad and Guyana, two of the most southerly but resource rich nations in CARICOM are monitoring severe spikes in Covid-19 cases and a worrying increase in the number of deaths with Jamaica even warning Trinidad that it may soon ban its citizens from entering the island because of the presence of the deadly Brazilian strain.
Saying it wants nothing to do with the Brazilian variant whatsoever, Prime Minister Keith Rowley said this week that the Jamaicans are worried about travel from Trinidad and is preparing to impose restrictions on travel in much the same way it has done for neighboring South American nations.
"The Prime Minister of Jamaica gave me the courtesy of informing me that Jamaica would put Trinidad and Tobago on a restriction list of countries from which persons cannot travel because of our acknowledgement that we have the P-1 variant here. We in Trinidad are in a peculiar geographical location. This virus is raging in Brazil which has a border with Guyana. Guyana is part of CARICOM. People are coming from Guyana by way of CARICOM arrangements into T&T," Rowley said as he begged locals to heed the precautions.
The prime minister spoke to reporters this week as health authorities warned about the latest wave of infections, hospitalizations and deaths in the country and as restrictions on social and other activities remain in place.
Just down south in Guyana, authorities reported 65 deaths in April — the highest in any single month so far. By midweek, the death toll had surged to nine cases, taking the death toll to over 300 and as recorded cases headed to 14,000. President Irfaan Ali said he was ordering "more boots on the ground," meaning additional teams of police and soldiers to enforce a 10.30 pm – to 4 am curfew across the country.
"We thought good sense would have prevailed but it hasn't from the population in the way they treat the pandemic.  The lives of people matter," Ali said as people continue hanging out at some bars and other places until security forces show up to disperse them.
Guyanese authorities have not fully acknowledged the presence of the Brazilian strain even though hundreds cross the small river borders with Brazil daily, but Pan American health Organization (PAHO) Dr. Carissa Etienne recently suggested that the Brazilian variant is most likely responsible for the surge and the spike in deaths.
"After the introduction of new variants in the Guianas, cases have accelerated in French Guiana and Guyana," she said.
Both PM Rowley and Principal Medical Officer, Dr. Maryam Abdool-Richards have warned locals that the steady increase in cases will break the state health system by mid month if the number of hospitalizations does not come down fast.
"This medicine is bitter and if you don't take it this is death for some people. All those who put the economy out front, there is nobody in this country who is more concerned about the economy than the prime minister of Trinidad and Tobago," Rowley said.
Cabinet has closed most Trinidadian non essential businesses until May 23 and has ordered state workers to be rotated rather than turn up at full strength. "I don't expect that to win me any popularity contest. I don't expect that to bring any happiness to you wherever you are. It will bring pain and suffering but the outcome we are after is an outcome we must obtain which is allowing each person a good chance of surviving the onslaught of the virus."
As authorities monitor the situation, the island is also facing a dire shortage of vaccines unlike Guyana where a total of 142,000 have been inoculated so far. Adequate stocks of the Astra Zeneca, the Chinese and Russian Sputnik-V medicines are available Minister of Health, Frank Anthony said as  officials are also awaiting for the Cuban version to be approved and available.