News
Get to know WIADCA's virtual marshals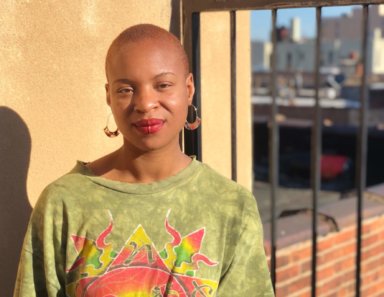 Though the world's largest celebration of Caribbean culture was observed virtually this year, in view of the coronavirus (COVID-19) pandemic, the West Indian American Day Carnival Association (WIADCA), organizers of the massive carnival parade on Brooklyn's Eastern Parkway, still aptly hosted grand marshals – virtually.
The three honored, as grand marshals, on Monday, during the 12-hour "One Love" Virtual Road show were: Belizean-American Ensefieri Felix, founder of Caribbean American Pride; Jewish Jamaican-American social activist Mayaan Zik, founder of Ker a Vel, a Yiddish rallying cry urging to "turn the world over" in pursuit of a world liberated in justice and peace; and Jamaican-American Nikiesha Hamilton, founder and chief executive officer of the Brooklyn-based Afeni Creative Studios.
Fact Sheet
An activist from birth, Felix, at the tender age of 3, accompanied her mother Florine to her first protest march against the Guatemalan presence in their native land.
On graduating from High School, she enrolled in Binghamton University, where she majored in literature and rhetoric, and minored in Latin American and Caribbean Area Studies.
In 2000, Felix said she was invited to attend the S.I.S.T.A.H (Sisters ins Search of Truth, Alliance and Harmony).
Later on, she said she was invited to walk the Manhattan Gay Pride with Caribbean Spotlight on the Labor Day Parade in Brooklyn.
Felix said she then worked to co-found Caribbean American Pride, currently serving as president and holding forums in the Brooklyn Caribbean Community on HIV/AIDS.
Zik, a social activist, co-founded Ker a Velt (pronounced like Care-a-Velt) and co-organized the Tahalucha For Social Justice, which called on Orthodox and Chabad Jews in Crown Heights, Brooklyn to march against police violence in June 2020.
Zik said she has been featured in Vogue magazine, the Washington Post and The Jewish Press, among others. She lives with her husband and four children in the Crown Heights.
Hamilton earned her Bachelor of Arts (BA) degree in Global and Comparative Governance from American University, along with two fellowships: Public Policy International Affairs (PPIA) from Princeton University and NYC Urban Fellows.
She worked within the US Attorney's Office, US House of Representatives, NYC Mayor's Community Affairs Unit Office, and the Domestic Policy Council's Office of Urban Affairs, Justice and Opportunity at the Obama White House.
Hamilton said she lived abroad and traveled to 19 countries in Europe to study the European Union economics, governance, security and culture, which taught her "what is possible for the African Diaspora."
She said started Afeni Creative Studios after working at the Brooklyn Museum as Head of Government and Community relations, and serving as a Board Member and teacher for Movement: Black Youth Abroad.
The month-long virtual carnival presentations started on Friday, with Youth Fest, a talent show, highlighting young, emerging artists; and Brass Fest.
The Brass Fest featured a virtual "at home" jam headlining popular Trinidadian "musical ambassadors" Kes the Band; Trinidadian soca artist Nailah Blackman, on stage with Kes for the very first time; Trinidad Road March champ Iwer George; Tabou Combo, celebrating its 52nd anniversary as Haiti's premiere Kompa band; and St. Lucia's Motto, Teddyson John, among others.
All carnival festivities culminate in a grand finale on Saturday, Sept. 26, with "Panology: Origins," a virtual steel band showcase, featuring soloists from around the globe, and an educational journey.
"We can't wait to take back the parkway in 2021," said Trinidadian Rhea Smith, WIADCA Board member and first vice president. "But, in the meantime, let's get 'Back to Love' again."
The post Get to know WIADCA's virtual marshals appeared first on Caribbean Life News.