News
Caribbean pols outraged over faulty absentee ballots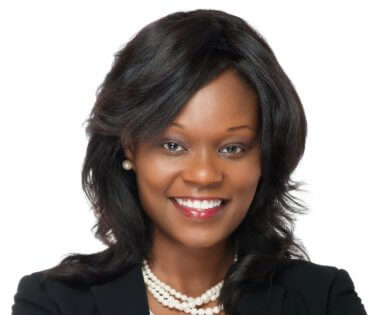 Two Caribbean American legislatures on Tuesday expressed outrage over faulty absentee ballots sent, with different names on the outer and inner envelopes, to as many as 100,000 Brooklyn voters.
Brooklyn Assembly Member Rodneyse Bichotte, chair of the Brooklyn Democratic Party, whose parents hail from Haiti, and New York City Public Advocate, the son of Grenadian immigrants, said they were deeply troubled by the snafu.
New York City Board of Elections said that Phoenix Graphics, a vendor that was charged with printing and mailing the ballots, is responsible for the error, according to Bichotte, representative for the 42nd Assembly District in Brooklyn.
She said voters who signed these faulty ballots will not have their vote counted.
Bichotte said the Board of Elections will be overnighting new ballots to everyone in the impacted areas and that all of those voters should complete and submit the new ballots.
She said the vendor responsible for the error will reprint the ballots, labeled "second ballot" at their expense.
"Brooklyn voters wishing to safely participate in our democratic process are once again being disenfranchised by systemic errors caused by third party participants in the electoral process," Bichotte said. "I am outraged that Brooklynites are receiving erroneous ballots impeding their ability to effectively vote by mail.
"I am demanding an immediate fix to this problem," she added. "I have recommended that, in addition to sending new ballots to all effected voters, the Board implements further quality checks, including sending trained staff members to oversee the production and shipment of ballots at off-site locations.
"The Board will also need to inform voters, who unknowingly returned the erroneous ballots, that they will not be counted, and make sure these voters are educated about the need to fill out the new, corrected ballots," she continued.
Bichotte said she has recommended that the Board apply the steps established under Assemblymember Charles D. Lavine's bill (A10830/S8370-B) to notify voters that faulty ballots will be rejected and new ballots should be submitted.
These steps include sending a notice to the absentee voter's address and contacting the voter by electronic mail or telephone, she said.
"To ease the burden on voters, the United States Postal Service has said they will work with the Board to deliver ballots without postage," Bichotte said. "This needs to be an on-the-ground effort, and the financial burden of this major mistake must not be placed on the back of taxpayers.
"To ensure that these problems do not continue, Brooklyn needs to install an elections commissioner," the assemblywoman added. "I demand the expeditious installation of this individual to oversee the process and prevent future rollout errors from occurring.
"Perceived threats to our democracy emerging from the federal government are exacerbated when confidence in the absentee voting process is undercut," Bichotte continued. "I wholeheartedly sympathize with voters across the county who are troubled by these events."
She said the state Legislature has worked hard to implement election reform "to carry us through these unprecedented times.
"This error undermines our efforts to make voting more accessible and transparent," Bichotte said. "I implore each and every voter to persevere and vote, by mail or in person. This problem is troubling, and could impact the outcome of the elections in south Brooklyn, where there are marginal races. I will work in tandem with city and state agencies to ensure that this risk is minimized."
Williams said "there are already far too many malevolent actions that have made it harder for people to vote – from suppressive laws to a president (Trump) actively and intentionally undermining confidence in our elections – to add systemic incompetence to the barriers preventing New Yorkers from casting their ballot.
"It is imperative that we rapidly re-issue ballots to every affected New Yorker," he urged. "Beyond that, the vendor responsible must be investigated, and possibly terminated and replaced.
"This is far from the first time that the Board of Elections has failed to meet its mandate of facilitating a smooth, stable, secure election," Williams added. "As in many areas, this was an issue exacerbated by the pandemic, not created by it – and while the logistical and funding challenges around this election are real, they do not excuse clear mismanagement in a system overly reliant on political appointees and badly in need of reform.
"While the president makes every effort to prevent votes and voters from being counted, it could not be more critical that the Board demonstrate basic competence to instill basic confidence that our fundamental right and responsibility to vote will be protected," he continued.
The post Caribbean pols outraged over faulty absentee ballots appeared first on Caribbean Life News.