World
Vincentian journalist Jerry George passes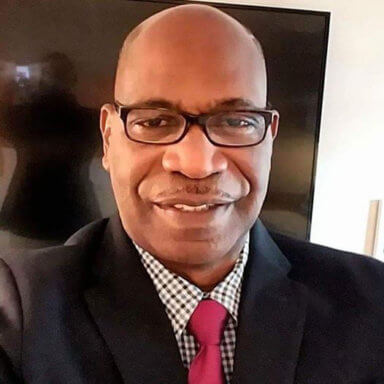 The Vincentian news outlet, annsvg.com, reported on Tuesday that an outpouring of grief has marred Aug. 4 "as news of Jerry George's unexpected death makes the rounds on social media."
"George was a communications specialist who grew more passionate, of late, about getting the astute Caribbean citizen 'information ready' on a daily basis," Annsvg said.
"To that end, he produced and hosted a weekday Facebook live interview styled talk-show dubbed 'Early in The Morning with Jerry S. George,'" it added.
Annsvg said George apparently died while hosting the Aug. 4 edition, which he entitled "Thoughtful Tuesdays."
"This last episode was largely carried by Beverley Sinclair, a Grenadian journalist who is also the chief operations officer of George's Island Media Marketing & Communications venture," Annsvg said.
It said that about 25 minutes into the show, Sinclair made the first of several prompts for George to re-engage in the presentation, "as she made a case for a kinder Caribbean civilization."
Annsvg said that Sinclair related a story about how helping a blind man to get to his home opened her eyes to the injustices being faced by persons who endure disabilities, particularly in Grenada.
"Further on, as she concluded her portion of Tuesday's show, she remarked in their usual banter, 'I thank you all for listening to my story and look forward to hearing how you react to it, but I don't know where my host is, he has abandoned me,'" Annsvg said.
"And I need him to come back at this point, so we can share some of your comments, hear what you had to say and how you deal with people that you come across in your daily life – what kinds of experiences have you had," it added.
Annsvg said Sinclair eventually started sharing comments posted on the live feed, having failed to reach George.
It said "Early in The Morning" usually airs for one hour from about 6:00 am.
But Annsvg said this last episode streamed for over two hours.
"For most of that time, viewers only saw a Black screen, as no content was broadcast," it said.
"Sometime after 7 a.m., a Facebook post shared on Valerie Tucker-George's account announced, 'I am still in shock, came home at about 7:20 a.m. and met my husband, Jerry George on the floor dead,'" it added.
Times Caribbean reported on Tuesday that George, a former public relations manager with the telecommunication company, Digicel, "died of an apparent heart attack soon after introducing his first guest on the show on Tuesday."
The post Vincentian journalist Jerry George passes appeared first on Caribbean Life News.