World
TRINIS READY TO VOTE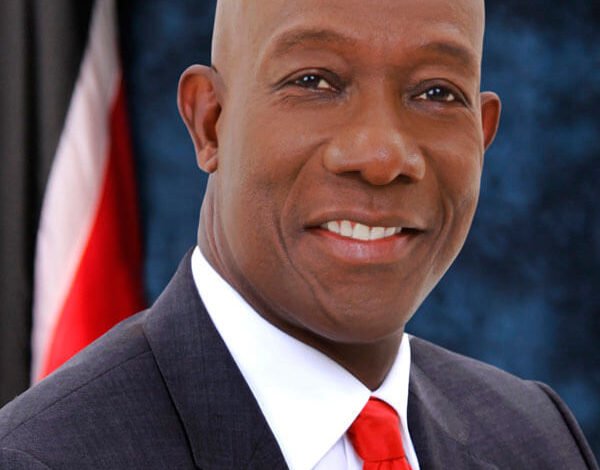 Campaigning in Trinidad for the Aug. 10 general elections is heating up with analysts warning that voting almost strictly along racial lines could well determine, which party runs the oil and gas-rich twin-island republic with Tobago for the next five years.
Top executives from both of the major parties — the governing People's National Movement (PNM) and the main opposition United National Congress (UNC) have publicly traded serious political, race-sensitive barbs in recent days with UNC leader and former prime minister, Kamla Persad-Bissessar being accused of openly appealing to Indo Trinidadians when she referred to Prime Minister, Keith Rowley as a "blank man" on the campaign trail.
The PNM quickly pounced on this contending that Persad-Bissessar had really referred to Rowley as a "Black man" who is unfit to hold public office as the party tried in its own counter punching efforts to stir up reprisal sentiments among Afro Trinidadians.
On the other hand, Lisa Morris-Julian, the mayor of the eastern municipality of Arima and a PNM area candidate, has been under pressure to deny any ill racial intent from a not so recent Facebook posting that UNC supporters often steal manhole covers to convert them into cooking materials for making rotis, a wildly popular dish in Guyana, Suriname and Trinidad and other regional countries. "What is racist about it? I have a tawah," she said.
As time draws near, even more subtle and covert appeals to race are expected to be made by candidates as the two parties vie for a majority in the 41-seat parliament. Overall, 150 candidates will contest in the elections representing 19 parties. Analysts say race voting will be a major factor.
"People trust people who look like them, who are socially constructed like them, people look at those people are more trustworthy, and it speaks to ethnic competition, worldwide, as to which ethnicity should prevail. So demographics are important, the percentage of each ethnic group in the population is important, for the reason I am trying to explain here, people, in general, do not rise above their ethnicity because distrust is there," Political Analyst Winford James told the Guardian newspaper.
The PNM occupies 23 of the 41 seats but analysts are predicting a much closer race with an Indo-dominated party gaining the most seats in neighboring Suriname and with the elections commission set to declare the People's Progressive Party (PPP) in Guyana the winner of the country's highly disputed elections, beset by widespread allegations of fraud. A win for the UNC would mean that Indo parties would for the first time have been in control of the three most resource rich countries in the 15-nation Caribbean Community simultaneously.
The elections will be held without any observers from the commonwealth, the Organization of American States (OAS) and possibly even CARICOM with all citing travel difficulties in the midst of the COVID-19 pandemic and problems arriving there in time to quarantine team members before Aug. 10.
The UNC has accused PM Rowley of sabotaging efforts to have observers here, pointing to their role in preventing alleged fraud in neighboring Guyana.
"I think it is totally irresponsible of the government not to allow in observers for the democracy of our country. We saw what happened in Guyana. I think Dr. Rowley probably has a plan to take the election illegally, undemocratically. We continue to call on the government to bring in the international observers to ensure transparency in the process band in our democracy," Persad-Bissessar told the Newsday newspaper.
Rowley said "these are difficult dangerous times. We're still in a pandemic, it will take 14 days to capsize everything we've done," he said.
The Aug. 10 polls would be the latest five held so far in the bloc of nations this year with Belize and St. Vincent set for later this year.
The post TRINIS READY TO VOTE appeared first on Caribbean Life News.