Music
SITA D BUILDS MOMENTUM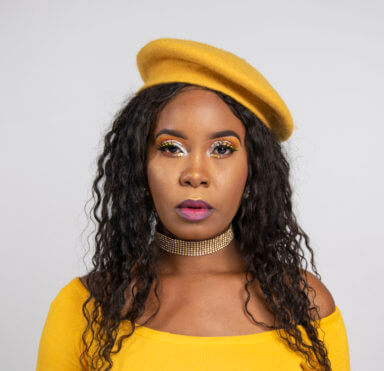 By the time the dust at Sting 2022 had settled, many were unanimous in their opinion that Vincentian Sita D Lyrical Diva delivered one of the more memorable performances, according Caribbean Loop News.
"It wasn't just her lyrics or her fearless stage persona that made Sita stand out. It was also the fact that she was the first Vincentian to perform at Sting, and she earned the respect of the Jamaicans in attendance," said Loop News over the weekend.
It said that when Sita took the Sting stage, "she moved with confidence, spitting out fiery lyrics befitting the occasion.
"Clearly, the organizers knew she was capable when they selected her to perform but she was stunned when she received the invitation," Loop News said.
"To be honest, when I was told that I was booked for staying, I was shocked because I'm from St. Vincent and the Grenadines, and Sting is dubbed the greatest one night for dancehall music and usually witnesses performances from Jamaican acts," Loop News quoted Sita, whose real name is Vasita Caine, as saying.
"So being a non-Jamaican and being told that I was booked for staying in itself was kind of unbelievable," she added.
Although she has been doing dancehall since her teens, preparing for the biggest dancehall stage in the place where it originated required preparation, Loop News said.
She told Loop News that it was mentally taxing.
"I went through thought patterns like suppose I go there and my style of dancehall is not accepted," Sita said. "What if I go there and they don't understand my accent? What if they're not appreciative of the fact that I'm not Jamaican and do dancehall music?"
"When I got to the event, I was a bit anxious because I'm creating history for St. Vincent and the Grenadines and the entire Caribbean region outside of performing well, and representing my country well as a cultural ambassador, while being true to the genre," she added.
"All I wanted to do from the time I got the full sign of approval was to finish strong, and I think I accomplished that," Sita continued.
Loop News said Sita also sings soca but described dancehall as her first love.
She was first exposed to reggae music as a child growing up in a single-parent home with her father, Loop News said.
It said he was a Rastafarian and listened to artistes such as Peter Tosh and Bob Marley.
"What I immediately fell in love with were the expressions," Sita said. "Compared to soca music, dancehall music is more expressive, but soca music is happy music."
Loop News said Sita did her first single, at 19, with producer Dougal Allen, "which made her a household name in St. Vincent (and the Grenadines).
"The song was called 'Kitchen Dunce' and challenged women to show they could cook by clapping," Loop News said.
It also said that, in 2015, while touring in St. Lucia, Sita was challenged by someone in the audience to do a freestyle.
SVG's first lady of dancehall Sita D.Vishnu Browne/Vishualdesigns
"Dancehall singer Demarco was impressed and gave her his number," Loop News said.
"That resulted in me being the first answer artist from St. Vincent and the Grenadines to be featured on a major Jamaican production by Demarco himself and featured the likes of Vybz Kartel," Sita told Loop News.
Since her performance at Sting, Loop News said "Sita has not been resting on her laurels," stating that she has already recorded seven songs and dropped a new release called "Top Ranking Gal".
"She is riding the wave while the focus is on her to show that she is not just a stage show artiste but also a good writer," Loop News said.
"I want to not just be the artist from St, Vincent [and the Grenadines] who created history," Sita said. "I want to actually hear she is a dancehall artiste. I want my slice of the cake because I think I am good enough, and I'm deserving of a slice of the cake. I want to be regional and international."
Sita told Caribbean Life Wednesday morning that she was "actually anxious about performing at Sting.
"I shouldered the responsibility of not only representing my country but also serving as a representation for non-Jamaican dancehall artistes," she said.
"My aim was to be the best cultural ambassador for my country, while being true to the genre and performing well," she added. "I think I did just that."
Kenley "Shortmus" John, the Vincentian-born, Baltimore-based mas producer, entertainer and community activist, congratulated Sita for "now not only being on Sting but also on the biggest media stage representing reggae and dancehall internationally in #onstage.
"You are not only representing yourself, your country St. Vincent and the Grenadines and your fans with distinctions but becoming a beacon of light for others, especially young females, that hard work and perseverance can and will pay off," said John, referring to Sita.
"I now use Jamaica's handle 'out of many one' to encourage especially your naysayers that 'it takes a village to raise a child'", he added. "We, your villagers and worldwide family, love and support you.
"Thank you for these proud moments," John continued. "I now thank the Almighty father for sharing you with us. Through him all things are possible."