Music
Reggae Sumfest 2022 will be the biggest yet: Irie Jam Chairman Bobby Clarke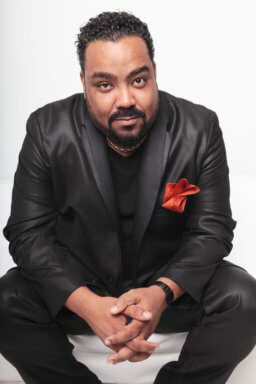 Bobby Clarke, chairman of The Bridge 99FM in Jamaica and Irie Jam Radio in New York is predicting that Reggae Sumfest 2022 will be the biggest in the 28-year history of the festival.
Clarke made this prediction just days after Jamaica's Minister of Tourism, Edmund Bartlett, speaking at the festival launch in Montego Bay, Jamaica, forecasted that the "Second City" will earn between JA$5 billion and JA$6 billion from the staging of Reggae Sumfest 2022.
Sumfest returns to Montego Bay on Jul. 18-23 after a two-year hiatus due to the COVID-19 pandemic.
Clarke, who just last week signed off on a deal with Joe Bogdanovich, chief executive officer of DownSound Entertainment, to market and promote this year's Reggae Sumfest globally, seemingly speaks from a position of authority having recently brokered a landmark radio deal for Bridge 99FM to have a presence in major Diaspora markets in New York, Canada and the United Kingdom.
"Irie Jam being the premier Caribbean content distributor in New York for approximately 30 years along with the acquisition of The Bridge 99 FM in Jamaica have created unique marketing opportunities for advertisers and festivals like Reggae Sumfest to connect with Caribbean Diaspora consumers/listeners, globally," Clarke told Caribbean Life over the weekend.
"Our unique platform connects these festivals to a captive world audience, delivering their exclusive content as live streams and on-demand," he added. "The reach of festivals like Reggae Sumfest are significantly increased through our platform providing a greater return on investment for promoters."
Clarke said The Bridge 99 FM debuted on the airwaves in Jamaica last summer and has delivered on its promise to bring a fresh dimension to broadcasting.
"It has almost been a year, and the reviews are great," he said. "The unprecedented capability to broadcast to and from Jamaica to Diaspora audiences in New York, Canada and London sets us apart.
"Listeners are raving about the access to all 'things Jamaican' in a fresh, new and exciting format," he added. "They are intrigued by being informed, engaged and entertained in a global space in real time.  Listeners also welcome the "norm" to call in on air in Jamaica and be heard simultaneously on terrestrial radio in Diaspora markets daily."
Speaking about the recently launched Bridge App, Clarke said the App technology will "bring Reggae Sumfest to life and broadens the reach for patrons unable to be a part of the in-person experience.
"Its communication technology provides enhanced human interactions ultimately giving viewers the feel as though they are present rather than merely viewing or looking in," he said. "The App's technology is limitless, and includes an augmented reality experience, which is most memorable and lasting for viewers.
"The Bridge App technology ensures that locally produced events can be accessed across devices, including smart phones, computers, connected TVs among others," Clarke added.
Reggae Sumfest 2022 performers include Intence, Jahshii, Aidonia, Govana. Shenseea, Spice, Alkaline. Masicka, Teejay, Ding Dong, Chronic Law, Beres Hammond, Koffee, Christopher Martin, Yaksta, Bounty Killer, Beenie Man, Sizzla, Cham and Wayne Wonder.