News
NY Caribbean carnival goes virtual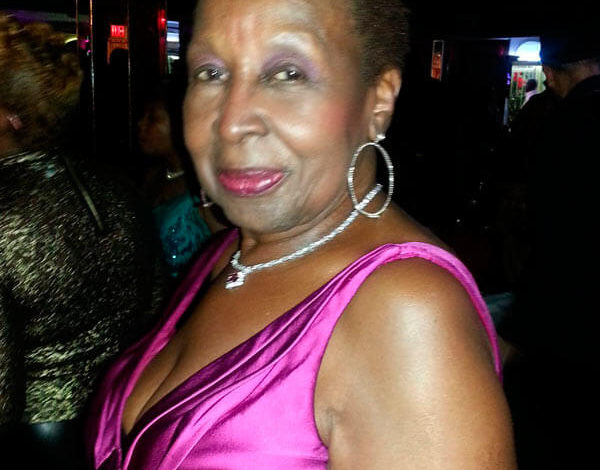 The Brooklyn-based West Indian American Day Carnival Association (WIADCA), organizer of New York's Caribbean Carnival, says "COVID-19 can't stop us," as the week-long carnival goes virtual.
"We are moving forward with plans to go virtual," said WIADCA in a statement.
As it celebrates a historical 53rd milestone, WIADCA said it is "taking it back to how it all began – Back to Love.
"This was the premise in which a group of Caribbean migrants (Lionel Rufus Gorin, Camilla Gorin Frank, Carlos Lezama, Allister Yarde, Mildred Scott, Polly Phillips, Caldera Caraballo, Lester Isaacs and others) came together to form WIADCA – an anchor institution that produces North America's largest Caribbean cultural festival, along with several year-round impactful community programs (YouthFest formerly 'Stay in School' originally conceptualized by Marta Vega Founder of Caribbean Cultural Center African Diaspora Institute and Junior Carnival Parade created by longtime WIADCA member, Joyce Quamina)," WIADCA said.
"We will not give in to COVID-19," said WIADCA Trinidadian Board Chair and longtime member, Angela Sealy. "We will celebrate our collective heritage, our joy and creative expressions in every way we can, safely.
Michelle Gibbs-Francis, WIADCA board member and marketing chair, said "the spirit of love is what guides us.
"As we embark on a new era, we hold fast to the notion that trials, tribulations, challenges, nor COVID will break us or disrupt our mission to represent our culture and contributions," she said. "Look out for new talent, new programs and a new generation of Caribbean leaders from WIADCA. See you on our virtual stage."
"This year's virtual events are an exciting new way to celebrate and promote the vibrancy of Caribbean culture to New York City and beyond, and we are thrilled to be a part of them!," said Victoria Schneps, president and publisher Schneps Media and owner of Caribbean Life.
2020 – Schedule of virtual events:
Friday, Aug. 28, 2020 – International Youth Feast 2020 | 6:00 – 8:00 pm – a virtual end of summer Caribbean Talent showcase promoting performing arts and cultural diversity where all performances are welcome! Virtual admission: Donations are appreciated https://bit.ly/3gWnlic.
Friday, Sep. 4,  NY Carnival Brass Fest | 8:00-11:00pm – Let's get Back to Love. Join us for New York Carnival's first virtual music fest hosted by MC Wassy and Giselle D Wassi One!  An experience that requires No curtain, No fancy stage, just pure LOVE and Vibes.  In safety, distanced at home, enjoy Caribbean music Ambassadors Tabou Combo (celebrating 52nd year Anniversary), Kes the Band, Nailah Blackman, Teddyson John, Farmer Nappy, DJ Stakz and more as they bring Soca, Afrobeats, Reggae & Kompa sounds direct to you!  Virtual admission: Donations are appreciated https://bit.ly/3gWnlic .
Monday, Sept. 7, 2020 – New York Carnival 'One Love' Virtual Road | 9:00 am – 9:00 pm
9:00 – 10:00 am – Are you ready for Brooklyn's first virtual Carnival experience! In unity with our partners we acknowledge our supporters, elected officials, essential workers and those we lost as Virtual Marshals this year – marking our City's strength and resilience in the midst of a significant cultural crossroads. At home, viewers can tune in live (FB/IG/Carnival.nyc) to view Carnival celebrations, partner messages and performances as we celebrate in solidarity together. For questions or more info, please DM us on IG or FB @wiadca. Donations for year-round community programs are appreciated https://bit.ly/3gWnlic.
10:00 am – 9:00 pm: Get ready for the virtual ROAD!!! Join us along with popular DJ's like Intn'l DJ Spice, DJ Stakz and more as we celebrate a colorful, interactive, and festive New York Carnival 2020. For our loyal COSTUMED (full or partial) masqueraders, you can rock your DIY designs on Zoom! Register on https://www.ticketgateway.com/nycarnivalvirtualroad to receive your link.
House Rules:
This is a family friendly event. Please no vulgarities or indecent exposure.
All ages welcome.
Be creative. Dress your space!
Take lots of pics and share with us or tell us 'What NY Carnival Means to You' on the Media Wall.
Show yuh flag!
Invite friends, smile, dance, jump-up, enjoy, donate, repeat. It's carnival!
Saturday, Sept. 26, 2020 – Panology | 8:00 – 11:00 pm
Calling all Pan Enthusiasts. Are you Missing Brooklyn's Panorama? Have no fear Panology is here! Join WIADCA and Pan in Motion, for some panyard talk as we delve into the Revolution of the Steel Pan. Log on and enjoy the sweet sounds of steel from the comfort of your home. This culturally enriching showcase is complete with memorable highlights, interviews, and live performances from steelbands and pan soloists from around the globe. Log on and enjoy the sweet sounds of steel from the comfort of your home. Virtual admission: Donations are appreciated https://bit.ly/3gWnlic.
The post NY Caribbean carnival goes virtual appeared first on Caribbean Life News.