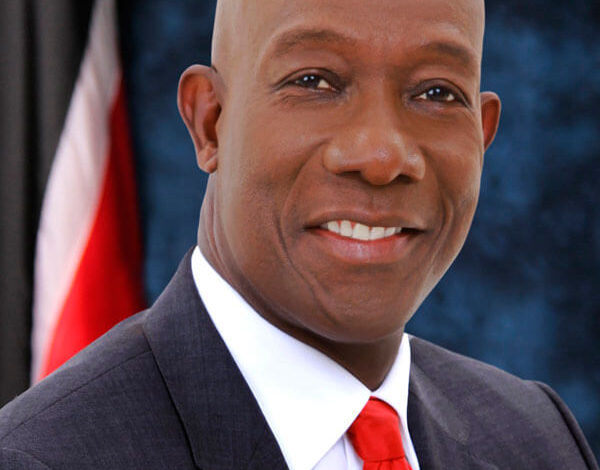 Apart from the protracted closure of borders, fewer tourist arrivals and perhaps the unprecedented disruption of economic activities, the COVID-19 pandemic continues to blight the Caribbean Community with major developments in the past week including the cancellation of Trinidad's world class and iconic annual carnival celebrations that should have been held in mid February of next year being among the biggest of them.
Clearly frustrated with a steady increase in positive cases and deaths from the virus, Prime Minister Keith Rowley this week called off next year's edition of the event just at a time when preparations would have been cranking ahead of the season even. He basically said that it would be an act of madness to even think of staging the major foreign exchange earning event noting the country would be flirting with danger to think otherwise.
"I see no future for carnival in Trinidad and Tobago in the months ahead. And today I can put everyone on notice that unless there is some dramatic wind that will blow across us whereby by Christmas, COVID would be a thing of the past — carnival 2021 is not on. It's just not on. Let us be thankful we're still alive to see each other's face."
As the announcement sank in, Opposition leader, Kamla Persad Bissessar, the carnival commission and fundamentalist islanders who play mass ritually, immediately switched their focus to organizing carnival in virtual form in a bid to generate what little economic activity there could be from a techno driven event.
Minister of Culture, Randall Mitchell told local television CN3 that carnival generates up to $50 million and efforts would be made to organize an alternative event bearing in mind the corona pandemic.
 "So yes, with the aim of generating economic activity, consideration will be given to having carnival celebrations later in the year. This would also assist in reviving and revitalizing the creative sector and all the sectors that support this festival and its events."
As Trinidad tries to come to grips with no major carnival events in 2021, authorities in the Caricom associate member state of Bermuda fear that the pandemic could also seriously affect a major political event this week-the holding of general elections on Thursday of this week.
Premier David Burt, seeking a second consecutive term in office has been persistently appealing to supporters to turn out and ensure the Afro-dominated People's Progressive Party (PLP) is returned to office over white supported opposition parties.
Officials in Hamilton, the mid Atlantic island's capital, point to Jamaica's Sept. 3 elections as an example, noting that only 37 percent of the eligible electorate had bothered to turnout and cast ballots. That was a record low for Jamaica. Burt said all precautions will be taken to ensure safety.
"A low voter turnout does not benefit democracy. What we want to have is a great democratic event so, from that perspective we are pulling out all the stops to ensure that persons feel safe and secure when exercising their right to vote. Everything is being done to ensure that voting on election day will be safe and secure. Our candidates through this campaign have been masked and canvassing in a socially distant manner.
At the polling stations we will refrain from shaking hands or hugging our supporters, and we will all be keeping physically distant," he said.
In Trinidad as well, Caribbean Airlines, the region's largest, is getting ready to temporarily slash about 600 jobs including a 33 percent layoff for three months and salary reduction for those earning over $1,100 monthly.
"The airline confirms that standard industrial relations criteria were used to select the employees who will be temporarily laid off. The leadership team recognizes the impact of these measures on its employees and their dependents and has put systems in place to support those affected," CAL said in a statement.
The post NO T&T CARNIVAL appeared first on Caribbean Life News.