World
Murders, violent crime rock some countries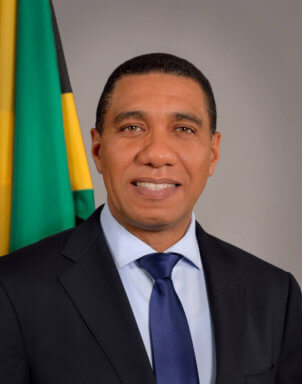 Apart from zeroing on the rising cost of living, several governments in the Caribbean Community say that much of their focus this year will be devoted to reducing incidences of violent crime including gangland wars, international weapons smuggling and contract killings among other very serious felonies.
Several heads of states and government in year end messages made extensive mentions of the crime situation as some countries tallied record numbers of murders and interdictions of fairly large caches of smuggled weapons mostly from the US last year.
Of those complaining mostly about weapons being sent into receiving gangs in the region were Jamaica and Trinidad with each pointing to intellectual authors of crime back home being turbo charged by nationals living in the US.
With few options left, a very frustrated Jamaican Prime Minister Andrew Holness flew to Washington early last month for talks with American security officials about tighter cooperation that would hopefully lead to the arrest and even extradition of those supplying weapons back to Jamaica.
He said he had handed over a list of 30 US-based Jamaicans that officials are certain are the ones pressing the buttons on gangland violence, contract killings and other crimes. Jamaica last year recorded more than 1,483 murders last year, a 1.2 percent increase over 2021
"This is the start of a process of getting a more intense cooperation in treating with the foreign actors in our local crime, those dons, those who have migrated overseas that in this Christmas season they will be sending the bag of rice and all the other goodies in the barrel, but secreted in that bag of rice, wrapped up in that blanket will be a gun or ammunition or parts thereof," he told journalists.
Gangland violence has affected commercial and other activities in several parishes across the country, forcing the administration to impose limited states of emergency to combat gangland violence, murders and others serious crimes.
Holness says he hopes the two sides can step up extradition of criminals wanted in respective jurisdictions using existing bilateral agreements as crime is spiraling out of control.
The other major CARICOM member nation of major crime concern has to do with the twin-island federation of Trinidad and Tobago.
President of the Republic of Trinidad and Tobago, Paula-Mae Weekes O.R.T.T. Office of the President of Trinidad and Tobago
Outgoing ceremonial President Paula Mae Weekes said in a holiday message that people in Trinidad in particular might have well become tone deaf and indifferent to the number of senseless murders occurring daily.
"My overarching wish for the nation is for grace and peace. I fear that we have become a savage people. Lines drawn between ethnicities, political affiliations, the haves and have-nots, worker and employer, citizens and migrants have solidified into intolerance, impatience, unkindness, vitriol and, in many cases, downright nastiness," she said.
The nation recorded a staggering 601 murders last year compared to 448 in 2021. The previous highest number of killings was tallied in 2008 at 550. Police had previously believed that many of the weapons in the hands of gangs were spirited across the seven-mile stretch of Gulf of Paria water between the island and Venezuela but recent evidence now point to places like Florida and Maryland as sources of weapons supplies.
Prime Minister Keith Rowley said in a holiday presentation that a more structured approach will be made to tackle this scourge this year but it will need help from the public.
"Recognize crime as a public emergency in which every citizen has a part to play. If you see something harmful or threatening, say something. We have established safe channels where your information can assist. Hold up your patriotic and ethical duty to play an active role in society, by showing your participation and advancement for the common good of Trinidad and Tobago," he said in a holiday message
Other normally crime-quiet countries struggling with gun violence and murders in the past year include The Bahamas, Barbados, St. Vincent and neighbor St. Lucia.
The Bahamas closed 2022 with nearly 130 murders, compared with a previous highest of 73 in 20, while Barbados jotted down 40 murders, the highest since 2019. St. Lucia feared even worse with 72, just two fewer than the previous year. For Prime Minister Phillip Davis in The Bahamas, the situation is unacceptable.
"We are all concerned about the murder rate and the level of homicide in our country is unacceptable. We are putting in place initiatives to curb it and hopefully those initiatives will be bearing fruit in short order. We have a disruptive plan, which I can't go into any details of. We have a saturation patrol plan. We have a violent breakers plan and we intend to engage and just those three I will speak to right now," he said.