Music
Munga's 'Mind Pon Di Millions'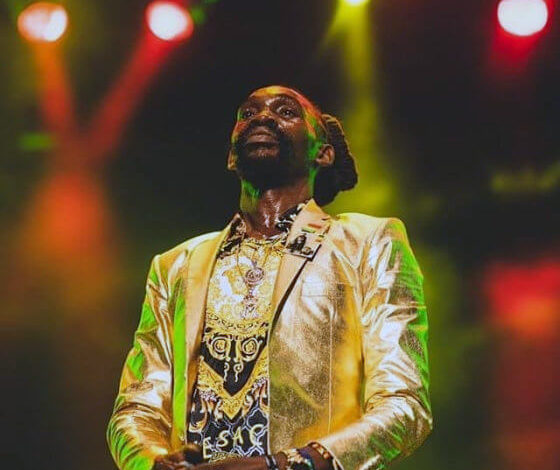 Jamaican recording artist Munga Honorable has joined forces with Romeich Entertainment top lieutenant, Teejay, on the single, "Mind Pon Di Millions," slated for release on Nov. 27.
The single, which is on Luigi Society's "Sikario Riddim," will see both acts bringing their artistry in a unique way, as Munga gets ready for his upcoming album, "Shine Your Light," to be released in December.
"This track was inspired by the need to encourage fans and new listeners to think big," Munga Honorable said. "Thus, the chorus and title 'Mind Pon Di Millions' was made.
"That line was from a conversation about how ghetto people think," he added. "Few ghetto people think themselves possible to spend and deal with millions and be a millionaire. So, it's intended to encourage fans."
Munga said his decision to work with Teejay was strategic, as they have been colleagues in the industry for years, even prior to Teejay's musical success.
The single, which motivates listeners to engage in wealth creation, "speaks to breaking unproductive habits, so one can achieve this goal and break their family out of poverty," Munga said.
This is a story Teejay also knows all too well, "moving from rags to riches as he often tells."
"Munga Honorable was always one of the youths dem from long time, like 2013/2014 forward, in my village in a Glendevon, Mobay (Montego Bay) and always a tell me, 'youth, you a go buss,'" Teejay said. "[As] matter of fact, Munga was the first deejay to tell me, 'Teejay, me wah you start dress like artiste.'"
He also said that Munger further urged him to always distinguish himself from his peers, "so individuals can identify the artiste among the group."
Jamaican entertainment publicist Shuzzr said that Munga Honorable's upcoming album, "Shine Your Light," will comprise 13 tracks, including the feature with Teejay.
"Humbled by life's lessons and optimistic about the future, Munga is ready to shine his light once more upon the world," Shuzzr said.
The post Munga's 'Mind Pon Di Millions' appeared first on Caribbean Life News.