World
Money for protecting Bajan cricket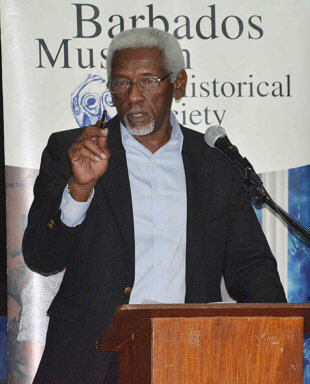 Barbados' cricket administrators are pumping over half a million dollars into promoting the game in a pre-emptive move aimed at staving off any possible loss of interest caused by the onset of the coronavirus pandemic.
Cricket in Barbados is second only to religion but this pandemic has brought out fears among administrators that despite the vaunted position of the game, there is a danger the sport may lose some of its lustre whenever COVID-19 is controlled either through newly discovered treatment and, or vaccination.
Though some domestic competitions have resumed, matches are played without many spectators because of the pandemic.
"COVID-19 has forced us, like many other organizations, to critically assess how we have approached sports management in the past and how we must adapt to ensure that cricket and its sustainable development remain focussed on the agenda of our national interest," Barbados Cricket Association Vice-President, Calvin Hope, has said.
"We must reconcile ourselves that though this sport has been a catalyst for social change in Barbados and the region, there is room for growth and a need to modernize its marketing."
The marketing and communications plan that will span three years includes a revamped website, a mobile app, greater use of social media platforms and a series of community activities.
Dubbed 'This Is We', the campaign will also entail sale of merchandise and subscriptions to live webcasts of matches. There will also be programs featuring profiles of current players and documentaries on outstanding past players.
Hope said the intent is to "rally our internal membership, spectators, players and clubs to take ownership of the game."
"We want to leverage the personal brands that are a key part of our cricket history, particularly our Barbados Pride players and cricket legends."
Association President, Conde Riley said "while cricket has a tremendous societal and development impact on our society, there are also economic considerations that the BCA has been mandated to steward. We will continue to expand our revenue generation efforts and this will see new products and services being developed in the months ahead."
Expressing a belief that cricket is able to connect, unite, inspire and transform the Barbadian society, as seen in the impact of the island's legendary cricketers, the BCA president said, "we have seen how our cricket can spark a vibrant community spirit. We also understand how our cricket legends have afforded us a unique place in the annals of cricket history and lore. What we intend to do is to build on these facts and develop the kind of programs, initiatives and events that showcase what makes Barbados cricket so special and unique."
The post Money for protecting Bajan cricket appeared first on Caribbean Life News.