News
Long road, many rivers – one little Ruby Bridges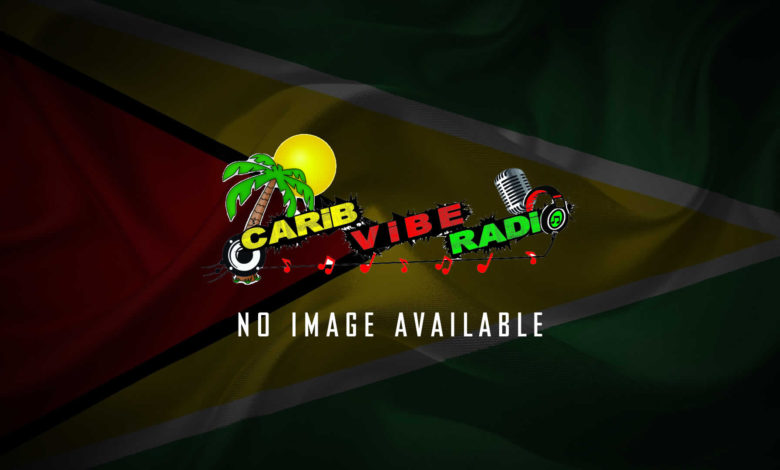 Lucille Bridges died on Nov. 11.
The mother of Civil Rights activist Ruby Bridges passed away on that date at age 86 but was able to witness the national jubilation following the announcement of the election of Kamala Harris, the first woman, first Black, first daughter of immigrants, first descendant of Jamaican and South Asian parents, first mother, etc etc.
Even more significantly, Lucille Bridges lived to see her daughter's image shadowed alongside the history-making woman who on Jan. 20 will be installed vice president of the United States.
Since the triumphant, landslide by the Democratic Party, what appeared to be an empowering inspiration to Black, female children is a social media flurry of an adapted version of a 1964 Norman Rockwell photo.
The altered image of a little, Black girl carrying her schoolbooks resonated with favorability amassing viral status across the worldwide web.
And like the many Barack Obama era artists' renditions that probably inspired Black youths when he was elected the first Black president, this latest creation registers with universal appeal.
Along with relatability from little Black girls, feminists of all races embraced the image with pride attributed to the hard-fought struggle to achieving reforms associated with gender equity and acceptance.
Although the Harris victory seems a sweet accomplishment for the gender, 87 percent of Black women are reveling their hefty proportion in deciding the final voter counts.
Of all the celebrants both Bridges might have been proudest.
In 1960, Lucille escorted her then-six-year-old daughter Ruby past crowds of racist whites who hurled nastiness in her direction when all she wanted was an education for her daughter.
The brave mother ignored the venom spewed at her and daily repeated a ritual of accompanying little Ruby to school.
Imagine a clueless, little child having to hear strangers spew bad words at her mummy and her mom ignoring the daily demonstrations.
Unknowingly, a six-year-old child changed American history.
Ruby emerged the first Black student to attend the all-white William Frantz Elementary School in New Orleans.
On her mother's passing recently Ruby said, "Today our country lost a hero. Brave, progressive, a champion for change. She helped alter the course of so many lives by setting me out on my path as a six-year-old little girl.
One week after Pennsylvanians added to the majority population that voted for the Joe Biden/Kamala Harris ticket, Ruby posted on social media that "Our nation lost a Mother of the Civil Rights Movement today. And I lost my mom. I love you and am grateful for you.
May you Rest In Peace."
Ruby was born in Tylertown, Mississippi, in 1954 — the same year as the landmark Brown vs. The Board of Education of Topeka, Kansas, decision that ended racial segregation in schools.
Her image was memorialized in Norman Rockwell's famous painting "The Problem We All Live With" which depicts a tiny Ruby in a white dress carrying her notebooks and a ruler.
Originally published in 1964, the photo provided visual imagery of a national travesty.
Lucille proudly acknowledged the artful Rockwell depiction on a 2006 visit to the Museum of Fine Arts in Houston.
Ruby Bridges once credited her parents as the forces behind her history-making feat.
"My parents are the real heroes," the U.S. Marshals Service once quoted her as saying during a ceremony at an art gallery showing the painting. "They (sent me to that public school) because they felt it was the right thing to do."
Allegedly, Ruby's father, Abon Bridges, was initially reluctant to send his daughter to the all-white institution as a first-grader in 1960.
It was the local chapter of the NAACP that encouraged the sacrifice. Lucille never hesitated.
According to the National Women's History Museum, Lucille Bridges wanted her daughter to have the education she never had. Despite the risks of being taunted or maybe harmed by bigoted ruffians she walked her daughter to school every day, the museum said.
New Orleans Mayor LaToya Cantrell added that: "Lucille's strength was unbounded during this period."
"Lucille insisted, seeing the action as an opportunity to help all Black children, and walked Ruby, with federal marshals, past chanting and taunting white protesters and to the schoolhouse," she added.
"Mother and daughter both revealed their character and courage."
Lucille Bridges was born to sharecroppers in Mississippi and did not finish an elementary school education. But she was determined for her daughter to pursue the same opportunities that her white peers received. The Bridges eventually moved to New Orleans in search of better work and education opportunities for their family.
Abon Bridges died in 1978.
Last Saturday marked the anniversary of the historic Nov. 14, 1960 desegregation event.
Students at the charter school renamed the Akili Academy of New Orleans carried signs that read "Sixty years of Black girl magic!"
Some were marked "Because of Ruby we can learn anywhere!" After a celebratory parade, the students were given a history lesson and also paid tribute to the youthful trailblazer at the Ruby Bridges statue in the courtyard.
"She changed the world because on Jan. 20 with the new vice president and president sworn in, she's going to be the first person of color (in that office), and Ruby Bridges was the first person of color to go to an all-White school," Henderson Lewis Jr., Superintendent of the school said.
"You can do and be anything you want to become in life," Lewis told the students. "Because you are Ruby Bridges."
Catch You On The Inside!
The post Long road, many rivers – one little Ruby Bridges appeared first on Caribbean Life News.