Music
Kranium collaborates with Rotimi on Vibes Weekend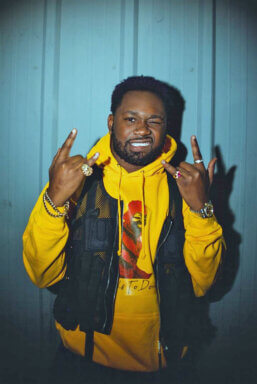 Dancehall sensation Kranium, known for his infectious tunes and captivating performances, has teamed up with the talented Nigerian-American singer Rotimi in an exciting collaboration for the remix of his hit single, "Vibes Weekend."
"This remix promises to take the already popular track to new heights, blending Kranium's signature dancehall sound with Rotimi's distinctive Afrobeat vibes," said Jamaican entertainment publicist Ronnie Tomlinson on Tuesday.
Released on Sept. 1, "Vibes Weekend" quickly climbed the charts and dominated airwaves with its irresistible rhythm and catchy lyrics, Tomlinson, the chief executive officer of the New York-based Destine Media, told Caribbean Life.
"Now, with the addition of Rotimi's melodious vocals and unique style, the remix is guaranteed to captivate a wider audience and make an even bigger impact within the music industry," she said. "Kranium's decision to partner with Rotimi was driven by their shared vision of seamlessly fusing Caribbean and African influences.
"Both artists are known for their ability to create music that transcends cultural boundaries, and this collaboration is a testament to their dedication to pushing the boundaries of the dancehall and Afrobeat genres," Tomlinson continued.
"Working with Rotimi on the 'Vibes Weekend' remix has been an incredible experience," Kranium said. "His talent and creativity have taken the song to a whole new level."
Tomlinson said Kranium has been a force in the dancehall scene.
"And being able to fuse various genres, this remix merges both artists style and is a great addition to both catalogs," she said.
The remix of "Vibes Weekend" featuring Rotimi is available on all major streaming platforms.