News
J'Ouvert to honor heroes — essential workers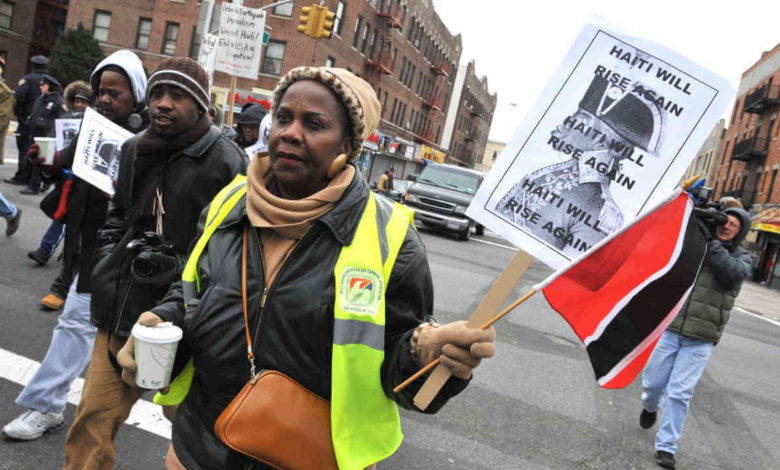 J'Ourvert revelers will not be 'bringing in the dawn' as usual.
"This year 2020 we have decided to honor our heroes–essential workers who have worked tirelessly at the forefront of the battle with our faceless enemy called coronavirus," Yvette Rennie, president of J'Ouvert City International said.
On Labor Day – Sept. 7, the organization acclaimed for hosting the parade of Caribbean celebrants dedicated to the late night into early morning street ritual by creatively parodying the idiosyncrasies and propaganda related to politics, pride, humor, music and newsworthy aspects related to society will spotlight the contributions of 15 essential workers — representing nurses, aides, homeless shelter advocates, MTA workers and the Mayor's Crisis Management System.
Rennie wants to do more than express gratitude to the dedicated workers by clapping the way many New Yorkers did at 7 pm.during the peak of the pandemic, she would like to dedicate the festivities to the heroes and sheroes.
Along with stalwarts of the 36-year-old Caribbean cultural organization she wants everyone who abandoned their comfort zone, ignored the shut-in orders — by working throughout the worst episodes of the 2020 pandemic — to know that they are appreciated.
She explained that throughout the worst phase of the killer virus, fortitude displayed by dedicated workers became inspirational expressions to pattern.
"We have seen them cry, we bear witness to the battle scars of the mask lines on their faces and yet they have not given up," she added.
To honor the defiant ones, Rennie has creatively conceived an opportunity to thank the frontline workers and also provide an alternative method of exalting the Caribbean tradition despite its cancellation.
In addition, special honor will be given to Martin "Dougie" Douglas, Hansel "Hanny" Leon, and Oscar Williams — three icons of the J'Ouvert Steelband who died after being infected with the coronavirus.
Also slated for honor is Neville Jules, a highly regarded pioneer and innovator in the steel-band community who died in February.
"COVID-19 may have silenced our street music but it cannot stop the music in the hearts of our steel-band and masquerade proponents," Rennie added.
Included among a list of honorees, Rennie acknowledged individuals she believes is committed to ending systemic racism. She said additional honors and salute will be doled to youth movements "engaged in the national protest movement against the scourge."
As a witness to ongoing protests following the brutal murder of George Floyd in Minneapolis, Minnesota, Breonna Taylor in Louisville, Kentucky, Ahmaud Aubrey in Georgia, Jacob Blake in Kenosha, Wisconsin and others   Rennie explained that demonstrators should be regarded as essential workers.
"Simultaneously, in the fight against the other pandemic of racism and police brutality, we have seen our young people fill the streets in peaceful protests. In recognition and appreciation of all these heroes and their outstanding, unselfish diligent effort to our community, we will proudly honor them on J'Ouvert morning."
The expression of gratitude and honor begins with a breakfast at 10 am. Afterwards a press conference is slated to be held in front of the post office located at Empire Blvd. between Nostrand and Rogers avenues.
Thirteen local elected officials, as well NYPD Commissioner Dermot Shea, were invited to present citations and proclamations.
Several J'Ouvert masqueraders and steel-band groups who participated in the 2019 parade will also be among the awardees.
"Though we are saddened by the reality that we are unable to hold our customary J'Ouvert parade, we are happy to announce that the day will not go unmarked."
For further information please contact J'Ouvert City International @ 718-636-8029 or email [email protected]
The post J'Ouvert to honor heroes — essential workers appeared first on Caribbean Life News.