World
Jamaica polls wipeout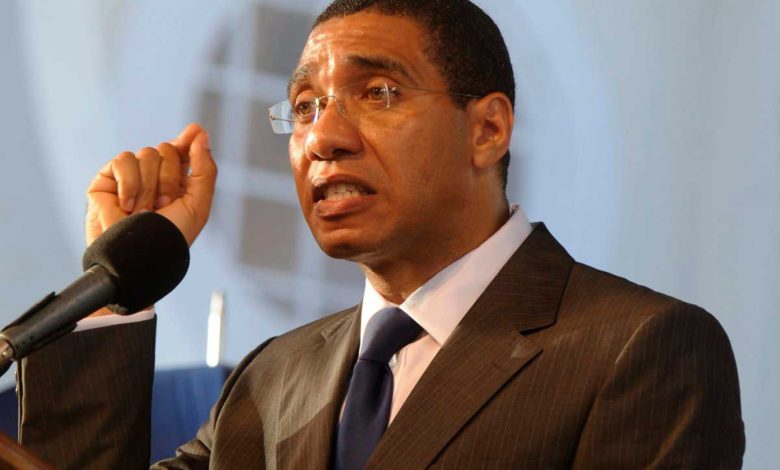 Jamaica's iconic People's National Party (PNP) appears set to remain in the opposition doldrums for a lengthy period following a blowout win by the governing Jamaica Labor Party (JLP) in general elections held on Thursday of this week as it dropped an astonishing 18 seats in a contest that appears to signal the end of an era for a slew of battle weary veteran politicians.
Low voter turnout that critics blamed on fears of infection from the Covid pandemic, appeared to have hurt the PNP more than the incumbent and this was certainly not helped by the fact that several polls had persistently shown a JLP lead of up to 20 percentage points.
Jamaicans also appear to have grown tired of the same old faces in the PNP as several of their veterans were routed, sent packing into likely retirement by younger and more appealing new era legislators.
Among the casualties were former security minister, ex PNP secretary and losing PNP leadership challenger Peter Bunting who had held the rural Manchester Central seat for nearly 15 years, while other veterans like Horace Dalley, Fenton Ferguson and Wykeham McNeil, all former executives, also perished at the hands of relative newcomers.
The race was for control of the 63 seats in parliament. By 9:00 pm local time, it was clear that a rout of the type not seen in 40 years was underway, with veterans and PNP favorites falling one by one along the way. Very few party supporters had bothered to show up at the PNP's city headquarters as tears flowed as a political desolation had stepped in. Back in 1980, the PNP had only been able to muster nine of the then 60 contested seats but had bounced to wrest power in less than 12 years. Whether the party will be able to mount a repeat in this new era is left to be seen analysts say.
Thursday's elections was just the latest in a plethora of polls held within the 15-nation grouping and its associated members and neighbors this year, making 2020 one of the busiest on record. Scheduled elections still on the cards are full member nations, Belize and St. Vincent by December. Of those held, governments have changed in Guyana and Suriname, while Trinidad, Jamaica and St. Kitts survived for new five year terms.
"I raise this in my acceptance speech. This is not a victory speech. In our last government the narrative of corruption dogged us. I want to make it very clear because there are many persons who will be assuming state authority. This government does not stand for corruption," Jamaican Prime Minister, Andrew Holness said as results rolled in. "Tonight, the victor is the people of Jamaica. I am obviously happy to have won, but I want to assure all of you that I do carry this burden with great consideration of the expectations of not just those who elected us but those who are looking on us for future decisions."
For the JLP the victory is even sweeter as it had been forced to endure 18 long years while legendary PNP leaders Michael Manley and PJ Patterson had ruled the roost over the labor party. PNP leader and former security minister Peter Phillips,70, called Holness, 48 and conceded his loss. He had promised to resign if labor had won as recent as Thursday after casting his ballot. Holness at 39, had become the island's youngest ever prime minister when the JLP had won in 2011 and he is the first head of government born after independence in 1962.
"It is quite shocking. I haven't come to terms as yet with all of the decisions, and yes, you are correct, it is a shocking defeat. But we have been here before. I recall in 1980, the very first time I voted in my life, we had a similar defeat (51-9) and in less than 10 years we were back in power," PNP Vice President, Paulwell told reporters. "It is obvious that the people believe that the government has performed. The people believe that the government is deserving of another term. The Jamaica Labor Party out strategized us. I have to commend them for that," he said.
The post Jamaica polls wipeout appeared first on Caribbean Life News.