News
Intence 'Bless the Yaad'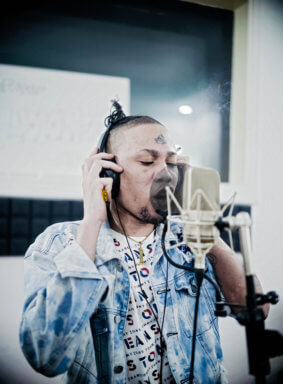 The hotbed of talent that is Jamaica never ceases to amaze. From fresh faces to legendary acts, the Caribbean island continues to churn out artists with an unmistakable sound and swagger, according to Brooklyn entertainment publicist Sarah A. Freiseis.
Freiseis, Special Projects Manager for the Brooklyn-based entertainment company, PlaybookMG, told Caribbean Life on Monday that streaming giant Audiomac''s new series, "Bless the Yaad" spotlights "the freestyle skill set of up and comers on the scene."
She said the program features "a host of unique voices to include rising star Intence.
"The dancehall artist delivers the promise of his name," Freiseis. "Intence is all about high energy engagement and does it all in his own wild style, and sporting a toothy grin."
Freisei said Intence's breakout single, "Seh Dem Real," on the Sed Way Riddim helped him step into the limelight in the summer of 2019.
She said that success was followed by the release of several hits, including "Weh Dem Know," "Dolla Bill," and "Dream Life."
"Bringing more visibility to artists like Intence is exactly what Audiomack is all about," Freiseis said. "Audiomack Caribbean is a division of the business, focused on supporting the region's music, culture, and artistry.
"The company is recognized as a platform for digital music and exclusive content that serves to inform and influence the audience," she added. "With more than 12.5 million daily active users, it has become an entertainment source with global reach and tech notoriety."