World
Inaugural virtual Guyanese diaspora conference, May 22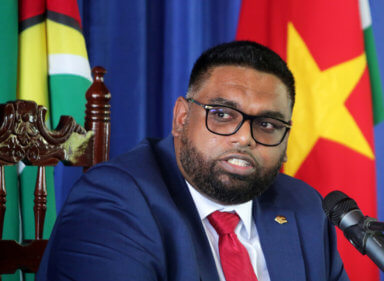 Under the theme: "A New Era of Engagement for the Guyanese Diaspora," the Guyana Ministry of Foreign Affairs and International Cooperation, in collaboration with the Guyana Consulate New York, will host its inaugural virtual Diaspora Conference on Saturday, May 22 from 9 am to noon.
According to the Ministry, in keeping with President Irfaan Ali's promise to aggressively pursue the involvement of the diaspora in national development, the Ministry of Foreign Affairs & International Cooperation will provide a platform for the government to garner feedback from the Diaspora on its plans to engage, enable and involve the diaspora.
Most importantly, the government wants the diaspora to feel that the cabinet is serious and remains committed to fostering their participation in the process of national development.
Key speakers will include: President Irfaan Ali, Vice President Bharrat Jagdeo, Minister of Foreign Affairs, Hugh Todd, Foreign Secretary Robert Person, as well as other government ministers.
The interactive conference will inform Guyanese on what is going on in Guyana. Additionally, participants will have questions answered after presentations, that will discuss investment and trade, exploring business opportunities, remigration incentives, security concerts, Guyana Revenue Authority, volunteering, and Guyanese living abroad concerns and what the government can and will do to address the diaspora concerns.
Due to the limitation of the virtual platform, only the first 1,000 registrants will be allowed into the conference. All other attendees will be able to view the conference on YouTube and Facebook. Provisions will be made for the latter to send in questions to panelists.
To register, visit: https://www.minfor.gov.gy/virtual-diaspora-conference-2021-registration