News
Homicides, shootings continued to drop in 2022: Brooklyn DA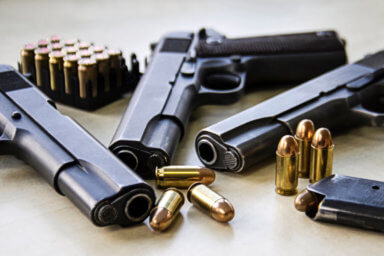 Brooklyn District Attorney Eric Gonzalez said on Tuesday that Brooklyn continued to make gains in public safety during 2022, with homicides declining by almost 7 percent and shootings decreasing by 13.5 percent, compared to 2021. 
"These encouraging trends amount to a reversal of the spike in gun violence during the height of the COVID-19 pandemic in 2020," said Gonzalez in a statement. 
He said murders went down by 20 percent, making up a full 100 percent of the citywide decline in the past two years. 
He also said that shootings in Brooklyn dropped by 31 percent, representing over 85 percent of the citywide decline during that period. 
Similarly, the Brooklyn District Attorney said the number of shooting victims declined by 33 percent, accounting for over 87 percent of the citywide decrease.
However, he said index crimes in Brooklyn rose by 20 percent in 2022. 
Gonzalez said his office continued to focus on reducing gun violence by targeting violent street gangs, partnering with community-based organizations to prevent at-risk youth from becoming either perpetrators or victims of gun violence, and enhancing efforts to better prosecute gun crimes and to take firearms off the streets.
"I am happy to report that public safety in Brooklyn continued to improve over the past year, as we rebound from the spike in violence that we experienced during 2020," he said. "The significant declines in murders and shootings in our borough are driving the citywide gains against gun violence and are a testament to the hard work and focused approach by my office, the NYPD and all of our partners. 
"We still have work to do as we pledge to drive down gun crimes even further and contend with upticks in other crime categories, but I am confident that we are on the right track," he added. "I remain committed to targeting the most violent individuals and to growing our partnerships with community-based groups, violence interrupters and others who are engaged in preventative strategies." 
Gonzalez said a total of 140 homicides (nine of which were reclassified from incidents that happened in previous years) were recorded in Brooklyn during 2022 – 10 fewer compared to the previous year. 
Shooting incidents dipped by 70 for a total of 449, and shooting victims decreased by 80 (13 percent) for a total of 544, the district attorney said. 
He said these numbers are comparable to statistics from the mid-2010s.