Sports
Holder wants England to show gratitude with reciprocal tour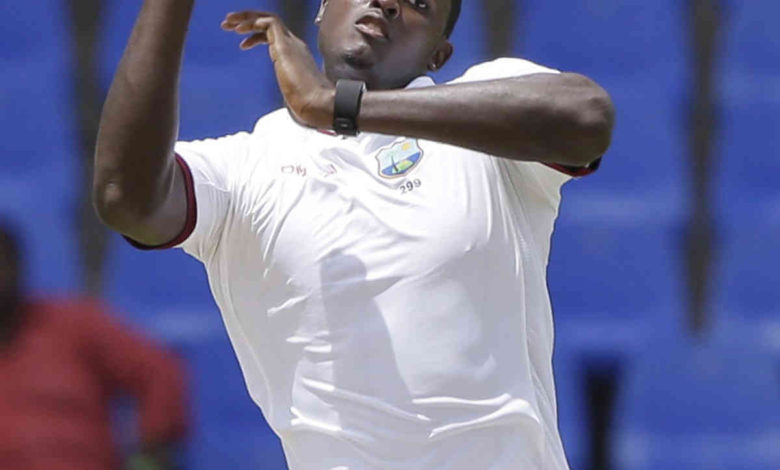 West Indies Test caption Jason Holder has called on the English Cricket Board (ECB) to show its gratitude to he West Indies team by scheduling a reciprocal tour of the Caribbean later this year.
Holder warned that the dire finances of what he termed Test cricket's "smaller countries" may not survive the bio-secure requirements of the ongoing COVID-19 pandemic, according to ESPNcricinfo.
It said on Tuesday that Holder was speaking in the aftermath of England's 269-run victory in the third and final Test at Emirates Old Trafford.
ESPNcricinfo said Holder conceded that mental fatigue had been a significant factor in his team's failure to build on their four-wicket win at the Ageas Bowl earlier this month, adding that the routine of "opening your curtains and just seeing the cricket ground" had proven difficult for his players when trying to rouse themselves for the rigors of Test cricket.
However, he also acknowledged that there could have been no other way for the series to take place in the current circumstances, pointing out that only England, India and Australia – the so-called "Big Three" Test nations – have enough financial clout to stage international cricket in the midst of a global lockdown, according to ESPNcricinfo.
"If something doesn't happen soon, we'll see less international cricket being played by smaller countries because we simply can't afford it," Holder said. "We've gone from having four, five-match series, down to two and three. And it's very difficult to host any more than that for us, particularly the Caribbean.
"So yeah, it is a serious dilemma that we're faced with," he added. "I think the relevant personnel really need to sit down and have a look at it."
Despite their series loss, ESPNcricinfo said West Indies will return to the Caribbean with the ECB's lasting gratitude, after their players agreed – with just three exceptions – to travel to a country with one of the highest COVID death rates in the world, and confine themselves to just two venues for the entire eight-week duration of their tour.
After an initial month in Manchester, where their extended 25-man squad lived and trained on-site, including two intra-squad warm-up matches, the players travelled to Southampton for the first Test, then straight back to Manchester thereafter, ESPNcricinfo said.
It said each of the three Tests was worth an estimated £20 million, "contests that helped to fulfil the ECB's contractual obligations to Sky Sports and offset a loss that Tom Harrison, the ECB chief executive, had estimated could have been upwards of £380 million had no cricket at all been played this summer."
ESPNcricinfo said there were, however, some significant overheads for the ECB to factor into West Indies' visit — not least the cost of charter flights from the Caribbean and accommodation for an enlarged group of players.
It said while the size of the ECB's £1.1 billion broadcasting deal amply justified the outlay, Holder warned that bilateral series involving less high-profile teams could remain in serious jeopardy for the foreseeable future.
"We only really make money from England, and I think India," Holder said, relating conversations with Johnny Grave, the CWI chief executive. "We break even with Pakistan and Australia, and all the rest of the series we play are losses.
"But in these trying times only England, Australia and India can probably host cricket," he added. "Outside of that, the smaller territories are struggling financially to get cricket on.
"We don't know what's going to happen after this series in terms of the international calendar, but if there's an opportunity for England to come over to the Caribbean before the end of the year, I'm sure that would help significantly for Cricket West Indies' financial records," Holder continued.
"It's been a tough couple of years in West Indies cricket financially," he said. "We've pretty much had to take a pay cut. So, if it's possible to host a tour before the end of 2020, it would probably keep us afloat as an organization."
The post Holder wants England to show gratitude with reciprocal tour appeared first on Caribbean Life News.