Sports
Guyana says three-year CPL finals will boost tourism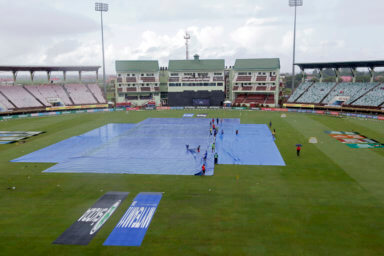 The Guyana Cricket Board (GCB) says the country securing a three-year deal to host the Caribbean Premier League (CPL) is not only a significant achievement but will be a major boost to cricket development and tourism.
GCB President Bissoondyal Singh said the development was an indication of the value government is placing on sports.
It was announced that Guyana will host the culmination of the tournament in 2022, 2023 and 2024.
 This season, Guyana will host seven group games, three knockout matches and the Hero CPL final which will take place on Sept. 30 at the Guyana National Stadium in Providence.
The Hero CPL final will be the climax of festivities surrounding three games taking place in Guyana.
The government of Guyana, in collaboration with the local private sector, will also stage two weeks of events, which will form a Cricket Carnival.
He commended the government for its emphasis on sport, as demonstrated in the unprecedented GUY$2.2 billion (US$10.5 million) allocated for sport in the national budget, 2022.
"Additionally, with the expected influx of foreigners to Guyana for the matches, Guyana will benefit economically from the historic CPL investment," he said.