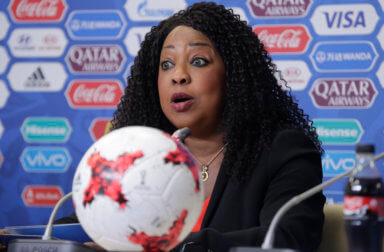 FIFA has suspended the Trinidad and Tobago Football Association (TTFA) as a member of the world governing body, with immediate effect until further notice.
The ruling means Trinidad and Tobago cannot participate in any FIFA tournaments and programs anywhere in the world until FIFA decides.
The length of the suspension was not given but with the 2022 World Cup qualifiers starting in March next year and the Concacaf Gold Cup set for July, 2021, the national footballers may not get an opportunity to represent Trinidad and Tobago.
The suspension follows a decision by the former TTFA executive, led by President William Wallace to challenge in the T&T High Court, FIFIA's right to appoint a Normalization Committee to manage the affairs of football in T&T.
FIFA had called on the TTFA to withdraw the matter from the High Court but although a decision was taken to do so late last Tuesday night, the withdrawal did not come in time to meet FIFIA's ultimatum of Sept. 23.
A letter from FIFA General Secretary, Fatma Samoura to the FIFA-appointed normalization committee chairman Robert Hadad said: "Starting on Sept. 24, 2020, amongst other consequences, neither the TTFA's national teams nor its clubs will be allowed to participate in any international competitions."
It also said the "TTFA and its members will not benefit from the FIFA's or Concacaf financial/development program."
The FIFA website last Thursday said, "The Bureau of the FIFA Council today suspended the TTFA with immediate effect due to grave violations of the FIFA Statutes."
Football officials say one of the main reasons why FIFA made the decision to appoint the normalization committee was because of TTFA's massive debt of TT$50 million.
The post FIFA suspends TTFA appeared first on Caribbean Life News.