Music
Dancehall artiste Starlord's 'Alone'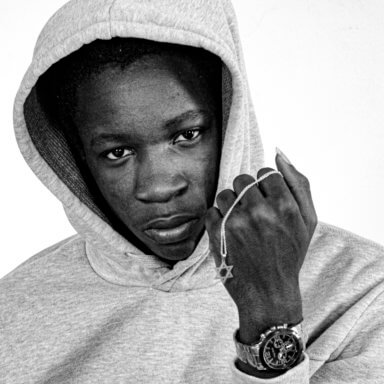 Up-and-coming Jamaican Dancehall artiste, Starlord, whose real name is Kern Bailey, has released a new track, "Alone," using his unique blend of Jamaican and United Kingdom influences.
Just 19 years old, Starlord has been making some inroads into the Dancehall genre.
Originally from Kingston, the Jamaican capital, the enterprising, young artiste, is also the founder of the Majesty Cross Clothing Brand.
"Alone" was written and produced by Zed Bias, and performed by Starlord.
The song, definitely, has "some legs," as Starlord is not of the typical Dancehall artiste. He has a deep voice that blends well with the beat, and his use of a more "yardie" accent works well.
The beat is slow enough to have some international appeal, because the lyrics are clear.
"Alone" is also quite catchy and has an "old-school" Dancehall appeal.
According to Starlord, the track is about "a break-up" and Starlord's feelings about "having to deal with the loss" of his significant other.
"Me thought you would ah dey dey till the end," Starlord laments in Jamaican parlance. "Me think you woulda dey dey till me old and grey, and dead."
As "Alone" goes on, Starlord describes the decline of the relationship, with one party showing up late for their "rendezvous" and stop replying to social media messages.
"What me used to get one time, you ah reach late, me and you use to on time," he says in another line. "You ah see meh text them when you online, shoulda know you stay from long time."
Listen to "Alone" at https://zedbias.bandcamp.com/track/alone
The post Dancehall artiste Starlord's 'Alone' appeared first on Caribbean Life News.