News
Chatoyer Productions hosts 'All Ah We is One' Cabaret Show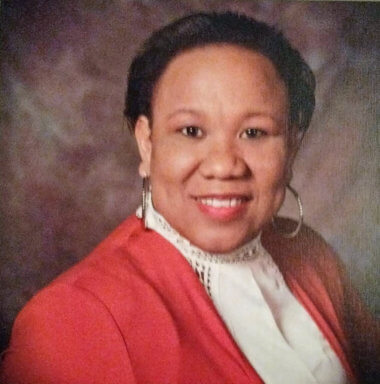 Chatoyer Productions, Inc., (CPI) a Brooklyn-based 2022 performing and visual arts community group start-up, is fervently in the planning stages for an extraordinary Cabaret Show, dubbed "All Ah We is One."
The P-Auto Body, Inc. "All Ah We is One" show will be held in collaboration with Club St. Vincent, Inc., a pre-eminent Vincentian educational and cultural group in Brooklyn, according to Francesca Sam, the executive producer and director.
Sam – an award-winning poet and actress, playwright, director and songwriter – told Caribbean Life over the weekend that the Cabaret Show will be staged on two days at the Friends of Crown Heights Educational Center, 671 Prospect Pl., Brooklyn, NY, 11216: Saturday, May 6, 2023, 6:00 p.m. – 10 p.m. and Sunday, May 7, 2023, 5:00 p.m. – 10:00 p.m.
She said "All Ah We Is One" showcases songs, dances, music, poetry and a theatrical play, "Foreign-Based," which she wrote and directed.
"It is this diversity which makes this a must-see event," she said. "The first half of the show features an eclectic ensemble of Vincentian and Caribbean artistes in calypso, gospel, reggae, dance and poetry."
Sam said the second half showcases "Foreign-Based," a family drama.
She said the play is about "one of the most fundamentally stirring human experiences — immigration — and highlights many other challenges, including mental illness, sibling rivalry, teenage rebellion, [and] dealing with aged-dementia affected parents."
"Art exists to help us process the events that shape our lives, and the migrant experience touches every aspect of life and makes great theatre — from dreams, hopes and fears of moving one's whole life to another country to the obstacles and opportunities," she said.
"Plays about immigration offer insights into culture, identity, relationships and family ties," she added. "'Foreign-Based' explores each of these subjects with passion, eloquence and great relatability" from Sam's own vantage point.
The executive producer said Chatoyer Productions, Inc. was born out of the desire "to use the creative arts to make a positive difference in our community here in the United States and Canada."
She added that the group's mission is "to engage our community in experiences that expand the conception of entertainment, and to re-imagine the way we use art to interact with society and cultivate a sense of community spirit."
Sam said Club St. Vincent, Inc. "adds credibility to our cause.
"The saying 'no man is an island' rings true here," she said. "'All Ah We is One' means many things including the intention of CPI to work along with any Vincentian organizations who are willing work in harmony and peace, while being effective and efficient.
"Effective and efficient is Club St. Vincent, Inc. in regard to everything they produce," she added. "There is a lot to learn from Club St. Vincent, Inc., and we are here to do just that.  This is the first of such a collaboration, but it is our intention to work along on many other projects with Club St. Vincent, Inc."
Sam said the Jamaican-owned P-Auto Body, Inc., located at 1498 Ralph Ave., Brooklyn, is the title sponsor (owner is Peter Nelson).
Other sponsors on board to date include: Vincentian-owned GreenKlean; Majestic Xpress Island Services; R & B Catering NYC, Chanique Rogers, owner; Islie Patterson and Everything Cars, Barbadian-born owner – Rodney Boyce.
Sam said proceeds from the productions will go towards youth causes in St. Vincent and the Grenadines and the Vincentian Diaspora.
For more information, contact Sam at [email protected], or call 347-586-2095.