Music
Change to Grammy adds Global Music Category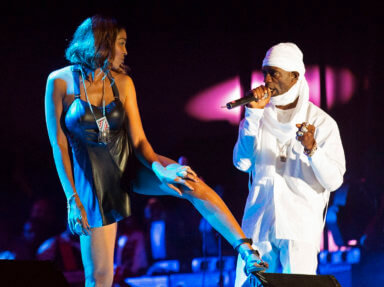 The 64th annual Grammy Awards will be different in 2022.
For starters, the National Academy of Recording Arts & Sciences has revised its voting policies, imposed limits on the membership, and restricted committee participation but most importantly added two new categories to the 84 deciding excellence in music.
"As an Academy, we have reaffirmed our commitment to continue to meet the needs of music creators everywhere, and this year's changes are a timely and positive step forward in the evolution of our voting process," Bill Freimuth, chief awards officer at the Recording Academy said.
"We rely on the music community to help us to continue to evolve, and we're grateful for their collaboration and leadership."
Both impactful to Caribbean recorders and technicians, the latter provide opportunities in the Best Musica Urbana Album and Best Global Music Performance categories.
The changes will enable opportunistic reggae artists to expand their capacity to attract attention from decision makers inside the prestigious NARAS by capitalizing on the latter.
A similar case could be made for the most contentious recorders who have long complained that the genre has been constrained by only a single category dedicated to the Reggae Album field.
Jamaicans have been loudest calling for a dancehall specific, traditional reggae or another all-inclusive uniquely distinctive category defining the drum and bass-heavy beat.
Disgruntled artists representing the genre annually voice concern that entry should be restricted to artists with roots to the island and not the global pool they now perceive to be cultural appropriators.
That line of thinking gained traction when winners from the USA or other territories dominate the five entry finals devoted to roots recorders vying for a prized golden gramophone.
Some have suggested similar status and fair advantage given to Americans afforded eight specific categories exclusively devoted to nationals – Best America Roots Performance, Best American Roots Song, Best Americana Album, Best Bluegrass Album, Best Contemporary Blues Album, Best Traditional Blues Album, Best Regional Roots Music Album and Best Folk Album.
An argument could be made that the Latin categories split four ways quadruple those against a singular Best Reggae category — Best Latin Pop or Urban Album, Best Latin Rock or Alternative Album, Best Tropical Album and Best Regional Mexican Music Album (including Tejano)
The addition broadens the Latin field with a Best Musica Urbana Album category bringing the total number to 86.
Needless to say, Latin contenders could be regarded as most bountiful as recipients of 53 separate honors for music excellence during the Latin Grammy Awards.
They include categories designated — Mexican, Brazil, and Portuguese, pop, hip-hop, reggaeton, children's, Christian, classical, jazz, Tejano, Sertaneja, tango, samba, flamenco, folk, mariachi, banda, merengue, tropical, salsa, and a myriad of variations in individual categories related to production and video.
"The latest changes to the Grammy Awards process are prime examples of the Recording Academy's commitment to authentically represent all music creators and ensure our practices are in lock-step with the ever-changing musical environment," Ruby Marchand, chief industry officer at the Recording Academy said.
"As we continue to build a more active and vibrant membership community, we are confident in the expertise of our voting members to recognize excellence in music each year."
Other changes involve limitations on voters who will decide 10 categories instead of 15. NARAS also placed emphasis on voters who must be knowledgeable about the various genre they decide allowing free reign in the general areas.