News
Caribbean models discuss being Black in fashion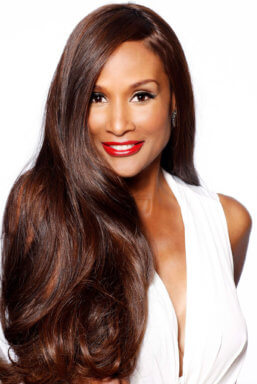 Six Caribbean models of 50 models worldwide were given the platform to speak on the ills of the modeling industry, according to Loopjamaica.com.
"'What does it mean to be black in fashion?' was the question posed to 50 Black models in a recent models.com virtual editorial 'Sea of Voices,'" Loopjamaica.com said.
"Well, 50 black models — of all shades, creeds, and nationalities — answered that question in the virtual sit-down, each sharing their take on working in the fashion industry," it added.
Loopjamaica.com said the question — not novel, as several forward thinkers in fashion have sought answers to the very query — elicited varying responses linked to verbal or physical abuse and discrimination in the industry.
The production, done by photographer Xavier Scott Marshall, was also made possible by Models.com features editor Irene Ojo-Felix, who's visited Jamaica on several occasions to work closely with the Saint International modelling agency.
Marshall and Ojo-Felix sought to shed light on the not-so-glamourous side of the fashion industry that many don't get to see, Loopjamaica.com said.
The feature, "Sea of Voices: 50 Models Come Together to Break Ceilings," is available on models.com and via YouTube.
An excerpt from the supporting article reads: "Racism is not solely an American problem and a global industry must answer to the overarching sins that imperialism and colonialism have manifested."
To affirm this, Loopjamaica.com said Models.com went directly to the source — Black models themselves — three of which are Jamaican.
Saint International models Tami Williams and Jonny Brown, and the independent New York-based Chinese-Jamaican model Symone Lu, provided their ideas of being Black in fashion, Loopjamaica.com said.
It said the virtual discussion also featured other Caribbean models, including Amelia Rami (Dominican Republic), Naomi Chin Wing (Trinidad & Tobago) and Melodie Monrose (Martinique).
The first Black model on the cover of American Vogue, Beverly Johnson, legendary model agent and former model Bethann Hardison, and top model of the '80s, '90s Beverly Peele and Veronica Webb, joined the participants on the virtual chat, Loopjamaica.com said.
The post Caribbean models discuss being Black in fashion appeared first on Caribbean Life News.