News
Caribbean Americans urged to vote in US Presidential Elections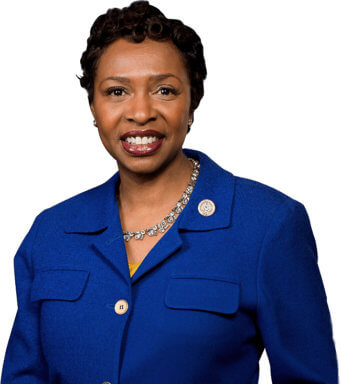 A national nonpartisan "get-out-the-vote" virtual event aimed at increasing overall Caribbean American voter participation in the 2020 US Presidential Elections will be held this Saturday at 3:00 pm EST.
This nonpartisan grassroots event is being organized by a host committee of young Caribbean American leaders, known as the Caribbean American Vote, Planning Committee, dedicated to ensuring eligible Caribbean American voters throughout the US can have their voices heard by Election Day.
"2020 is a critical year for democracy and the Caribbean American community," said the group in a statement.  "As the US continues to grapple with the challenges of the COVID-19 pandemic, several emergency measures have been put in place to protect public health and every eligible citizens' right to vote in the November election.
"In response, we need to ensure our community has all of the information needed to vote safely in unprecedented ways, demonstrating the full power of the Caribbean American vote in what we know will be one of the most important elections of our time," it added.
"Join us for an engaging virtual discussion aimed at ensuring Caribbean American voters know their voting options, where to find nonpartisan information, their rights as voters, and understand the overall impact they collectively have if they make their voices heard by Nov. 3," the group continued.
Joining the discussion on Zoom will be: Yvette Clarke, Democratic Member of the US House of Representatives; Maurice Mitchell, National Director, Working Families Party; Michele Jawando, attorney, public policy expert & social justice advocate; Joanne Antoine, executive director, Common Cause Maryland; Melissa Noel, award-winning journalist and Caribbean correspondent; and Marlon Hill, Miami attorney and past president, Caribbean Bar Association.
The Zoom registration link is: https://us02web.zoom.us/webinar/register/WN_2rFVk6xARhWv88JAzuH3jw
Event sponsors: Global Jamaica Diaspora Youth Council; CaribBEING; National Alliance for the Advancement of Haitian Professionals; CaribNation Television; Caribbean-American PAC; Trinidadian and Tobago Diaspora Associations Network; Jamaica Diaspora Northeast; Carry On Friends Podcast; Institute of Caribbean Studies; Avanse Ansanm; Irie Jam; Jay Blessed Media LLC; Caribbean Cargo DC; District of the Caribbean; Jamaican Association of Maryland; and Jamaica Land We Love.
The Caribbean American Vote Planning Committee members comprise: Mona-Lee Belizaire, commissioner and co-chair of the Emerging Leaders Program with the Montgomery County Commission for Women and Regional Youth Leader for the NE USA on the Global Jamaica Diaspora Youth Council, and founder of Pearls of Potential, Inc., a mission-based organization that provides support and services to adolescent mothers in the developing world through capacity building, advocacy and mentoring.
Joanne Antoine joined Common Cause Maryland in January 2017, managing state outreach and engagement for key policy campaigns, specifically around money in politics and voting rights. She now serves as executive director, where she is responsible for creating and implementing the Maryland organization's policy campaigns and building its capacity. She has worked as an organizer, trainer, and trainer in numerous capacities both in the US / Haiti and is focused on engaging the Caribbean Diaspora, specifically young women, in politics.
D'shawna Bernard has spent over a decade shaping a career that is dedicated to progressive politics and partnerships. She has worked for the Congressional Black Caucus Foundation, the Democratic National Convention Committee, Hillary for America, Abrams for Governor and served as a special advisor on Senator Elizabeth Warren's Political Team for her Senate re-election campaign. Most recently she served as the national director of Black Outreach for Senator Warren's Presidential campaign. She works at the intersection of technology and politics with the leading company in peer to peer texting, Hustle, where she serves as the director of Political Partners.
Vanessa Butler has spent some 20 years promoting the Caribbean and identifying strategic partners and resources that contribute to the sustainable development and advancement of the Caribbean and the Diaspora.  She has served as a thought leader, board member and speaker for various organizations including: Caribbean Development Committee, Caribbean-American Political Action Committee, National Association of Multi-ethnicity in Communications, Caribbean Renaissance Foundation, Caribbean Day of Giving, Institute of Caribbean Studies, Caribbean Tourism Organization and various task forces (education, economic development, immigration). She is also published author of a Diaspora engagement model adopted by several entities.
The post Caribbean Americans urged to vote in US Presidential Elections appeared first on Caribbean Life News.