World
'Candles & Roses' memorial service to honor COVID-19 victims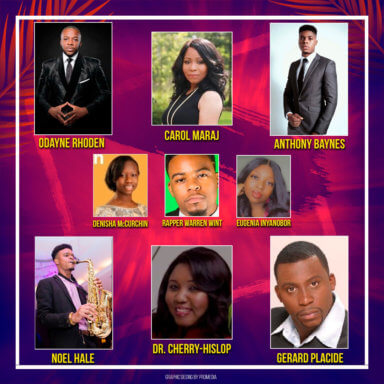 The clergy and other leaders of the Caribbean American Community in New York City will host a "Candles & Roses" memorial service on Sunday, May 16, at the Bethesda Healing Center Church, 167 E 98th St., Brooklyn.
According to a statement by the Brooklyn Center for Family Life, the memorial service will commemorate Caribbean Americans and others who lost their lives to the COVID-19 pandemic.
The Center said the memorial sermon will be delivered by US Rep. Hakeem Jeffries, Democratic for the 8th Congressional District, which comprises parts of Brooklyn and Queens. Hakeem is also chairman of the Democratic Caucus in the United States House of Representatives.
Tributes will be delivered by New York State Attorney General Letitia James; Congresswoman Yvette Clarke; New York Sen. Roxanne Persaud; New York Assembly Members Nick Perry and Diana Richardson; Justice of the New York State Appellate Court, Sylvia Hinds-Radix; US Ambassador to Guyana Sarah-Ann Lynch; Chairperson of the West Indian Day Carnival Association, Michelle Gibbs; and members of the Caribbean Clergy.
New York Governor Andrew Cuomo, New York City Mayor Bill DeBlasio, as well as other federal, state and city elected officials have been invited to attend, the statement said.
It said the New York City Police Department, the judiciary and members of the Caribbean Community (CARICOM) diplomatic corps are also expected to attend.
"This commemoration will be in the form of a gospel concert punctuated by special tributes, prayers and scripture," the statement said.
"Organizers hope to inspire and help bring closure and healing to families who lost loved ones to the dreadful COVID-19 pandemic, but were unable to grant them last respects with traditional celebration of life ceremonies because of emergency restrictions," it added.
The Committee has invited families who lost loved ones to attend, as well as to visit the "Candle Roses Memorial" Facebook Page and upload the names, birth and death dates, and a photograph of their loved ones for inclusion in a video tribute to the fallen heroes.
Artistes slated to perform include, gospel singer Carol Maraj, mother of superstar rapper, Nicki Minaj; Guyanese R&B singer Anthony Baynes; US Army Veteran and winner of the McDonald Gospel Fest, Gerard Placide; gospel singer and Brooklyn school principal Dr. Cherry-Ann Hislop; medical student Denisha Mccurchin; gospel singers Odayne Rhoden and Eugenia Inyanobor; Bethesda Healing Center Dance Ministries; and saxophonist Noel Hale.
For more information, contact the Rev. Gilford T. Monrose at (718) 755-3418 or via email [email protected].
The event will be streamed live at: Facebook/Instagram: Bethesda Healing Center.
COVID-19 regulations will be enforced.
Intended attendees must RSVP by May 14, 2021 at: [email protected].