News
Calypsonian Singing Francine dies in NY at 79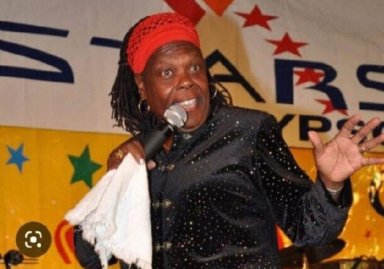 Calypsonian Singing Francine, whose real name was Francine Edwards, died early on Dec. 16, according to the Trinbago Unified Calypsonians Organization (TUCO).
The veteran calypsonian, who was born in Barbados but grew up in Trinidad and Tobago, was 79 and would have been 80 next February. She was born on Feb. 13, 1943.
The Trinidad Express said Singing Francine died at Lenox Hill Hospital in New York. 
Francine won the Trinidad and Tobago National Calypso Queen competition in 1972, 1973, 1981 and 1983, and was known for Christmas songs such as "Hooray, Hurrah"; "Parang, Parang"; "I Love Christmas"; "Christmas is Love"; "Caribbean Christmas"; and "Ay Ay Maria." 
Trinidad and Tobago Newsday said Singing Francine was well known for her groundbreaking "Runaway", "which encouraged women to leave situations of domestic abuse."
"Over the years, Singing Francine has released a number of Christmas hits, earning her the reputation as one of the best 'parranderos' in Trinidad," said TUCO in a statement. 
"Over the course of her career, she has become an important figure in the development of not only calypso but also parang," it added. "In 1975, she sang 'A Call to Women', encouraging more women to use calypso music as a vehicle of self-expression. 
"In her 1978 calypso 'Runaway', she addressed the topic of domestic violence, urging women in abusive living situations to seek help," TUCO continued. 
Trinidad Express said Francine was born in Barbados on Feb. 13. 1943 and came to Trinidad and Tobago at a young age. 
"When asked how she began singing calypso, she responded, 'I never became involved in the calypso art form. I was born into the calypso art form,'" the publication said. 
It said that, throughout Francine's career, she has used her musical talent to address social issues, particularly those directly affecting women, stating that she was one of the most successful calypsonians in Trinidad and Tobago, winning the National Calypso Queen competition in 1972, 1973, 1981 and 1983.
Over the course of her career, the Express said Singing Francine became "an important figure in the development of not only calypso but also parang."
In 1981, it noted that Singing Francine released the parang album "Christmas is Love," "which featured a blend of calypso, soca and parang sounds."
The Express said Francine's album came only three years after the calypsonian Crazy, released "Parang Soca"—"one of the first songs to feature what we now call 'parang soca' or 'soca parang,' making him a pioneer in this genre."
Since then, the Express said many musicians such as Baron, Scrunter, Chalkdust, Kitchener, Sundar Popo, Drupatee Ramgoonai, Rikki Jai and Singing Francine "have also made their mark by blending the dynamic sounds of calypso, soca, chutney and parang." 
Francine's manager and friend of over 23 years, Cherril "Pauline" Caraballo, told the Express that "the calypsonian was in great health until two years ago when she suffered a massive heart attack." 
"She had since undergone successful open-heart surgery and had been doing very well," the Express said. "Singing Francine was even strong enough to have another surgery done as recently as last Monday, this time for cataract surgery."
"She was functioning okay and doing all right," the Express quoted Caraballo as saying. "But yesterday (Thursday) morning, she started to complain for her chest. I did call the paramedics. and they took her to Jamaica hospital (Jamaica Hospital Medical Center in Queens, New York). 
"She was unconscious for five minutes, but they were able to bring her back," she added. "But Jamaica didn't have the incubator, so they sent her to Lennox (Lennox Hill Hospital) in Manhattan. 
"She was pronounced dead at 5.30 this (Friday) morning," Caraballo continued. "Her cause of death was cardiac heart failure. 
"I find it strange. She was in church on Sunday, and she was just happy and singing and hugging everyone," she said. "She was thanking God for her successful surgery and everything was good. No signs of anything wrong". 
According to the Express, Francine is survived by her daughter, Shirley, five grandchildren and three great-grandchildren – all living in Barbados.
The Express said "Shirley would be travelling to the United States soon, and a determination would then be made as to whether or not her funeral would take place in New York or Trinidad and Tobago."
Trinidad and Tobago Tourism Minister Randall Mitchell said Singing Francine's legacy must be maintained, according to the Express. 
"On behalf of the Ministry of Tourism, Culture and the Arts, I express my heartfelt condolences to Singing Francine's family, the people of Trinidad and Tobago and the cultural fraternity," said Mitchell in a statement. 
"We will continue to be grateful for the joy she brought, especially during this festive season, and will honor and preserve the legacy she has bestowed upon this county."