Sports
Bolt tests positive for COVID-19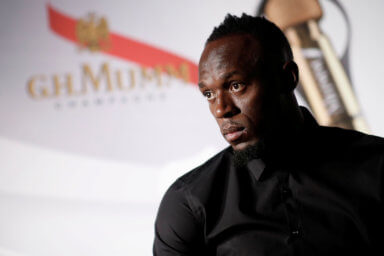 World-record sprinter and eight-time Olympic gold medalist Usain Bolt has tested positive for the coronavirus (COVID-19) and is self-isolation at his home in Jamaica after weeks of celebrating his 34th birthday with a big bash mask-free.
Jamaica's Health Ministry confirmed last week that Bolt who holds world records in the 100-meter and 200-meter sprint, had tested positive after he posted a video on social media saying he was waiting to hear about his results.
The only sprinter to win the 100-meter and 200-meter gold medals at three consecutive Olympics (2008, 2012, and 2016) said he did not have any symptoms of the COVID-19 virus or the respiratory illness caused by the novel coronavirus.
Bolt said he took the test after he celebrated his birthday at a bash where partygoers danced to the hit "Lockdown" by Jamaican reggae singer Koffee.
Bolt, who retired from athletics in 2017, wrote on Instagram posting a photo of himself holding his daughter, Olympia, who was born in May.
The post Bolt tests positive for COVID-19 appeared first on Caribbean Life News.