World
Bajan writers to be celebrated at virtual Brooklyn Caribbean Lit Fest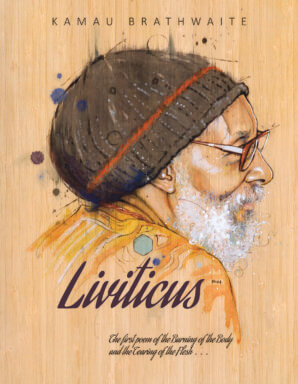 The Brooklyn Caribbean Literary Festival (BCLF) has announced that two Barbadian writers will be celebrated during its the second annual festival.
According to Loopnewsbarbados, in response to the COVID-19 pandemic, the celebration of Caribbean literature has migrated to an online platform for the first time and promises to be a "party for Caribbean stories."
Under the theme "Nation Language: Prose, Poetry and Sound," 2020's installment is dedicated to the works and memories of two important Barbadian and Barbadian-American writers, Paule Marshall and Kamau Brathwaite, both recently deceased, Loopnews said.
It said this year's theme assembles "three of the most vital literary expression forms, and magnifies the power and beauty of "nation language."
The term was first coined by Brathwaite to uplift and validate the language forms of Caribbean people, Loopnews said.
In her lifetime, it said Marshall was a vocal admirer of the linguistic rhythms and patterns of Barbadian speech, and credits much of her writing influence to her mother's relationship with language.
The festival opens with a panel event on the life of Marshall, led by Dr. Elizabeth Nunez, and includes events on folklore, debut novels, a poetry celebration entitled "Laureates of the Caribbean" and the much-loved music-centered interview, "I Belong to the House of Music," hosted by Attillah Springer, Loopnews said.
It said the festival added a new award for writers in the Caribbean to its existing Caribbean-American writing award.
The winners of the competition will be announced later this month.
Carded for Sept. 10 – 13, 2020, Loopnews said this year's festival features "writing heavyweights" – Kei Miller, Gerard Besson, Dimitry Leger, Curdella Forbes, Patricia Powell and Ernesto Quinonez, John R. Lee, Ifeona Fulani, Ingrid Persaud and Monique Roffey.
Invited authors, poets and artists worldwide will participate in a creatively designed virtual program of readings, panels and performances, Loopnews said.
It said the Brooklyn Caribbean Literary Festival is the brainchild of Marsha Massiah, and is being supported and executed as a partnership with Community Revitalization Partnership (CRP).
The BCLF said it is "a celebration of culture as expressed through the pen of the storyteller and the voice of the poet.
"Our platform is designed to facilitate vibrant conversations about Caribbean identity via a series of readings of classic and contemporary stories, workshops, events," it said in a statement. "The highlight of our work is the annual capstone festival which is supported by ever-evolving year-long programming.
"The BCLF is keen on exploring the rich depth of Caribbean culture and its centuries' long tradition of storytelling, with the hopes of empowering and motivating the hidden storyteller of Caribbean descent to find the courage to tell his/her own story and write from the unique lens of that heritage," it added. "It also exists to promote the Caribbean literature genre to cultural enthusiasts, bibliophiles and lit-lovers."
The post Bajan writers to be celebrated at virtual Brooklyn Caribbean Lit Fest appeared first on Caribbean Life News.