News
Ali says joint patrols under new US pact won't impact border case – -sees coverage of EEZ as beneficial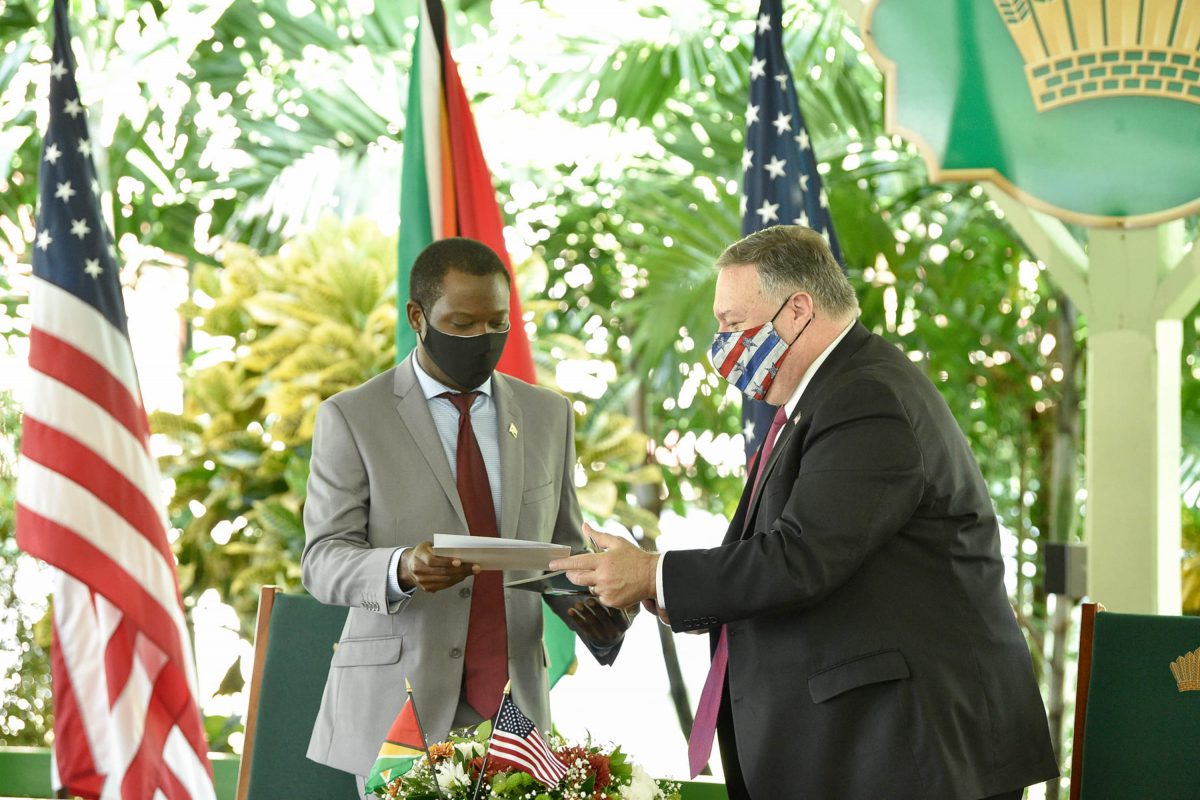 President Irfaan Ali believes that the maritime shiprider agreement signed yesterday with the United States and which goes into effect on Monday will not put this country at risk of Venezuelan aggression or negatively impact its border controversy case currently at the International Court of Justice (ICJ).
 "That should not be any fear because the agreement points out specifically about the modus operandi that has to take place before the engagement and the involvement of the Government of Guyana and we are not involved in that and this agreement is to help us in our sovereignty issue; it will help us automatically if we have greater assets in the water but it also gives us that ability to protect our Exclusive Economic Zone [EEZ]," Ali told reporters at State House, George-town following the signing of the agreement.
The article Ali says joint patrols under new US pact won't impact border case appeared first on Stabroek News.