News
$50M for Suriname to improve medium-term fiscal sustainability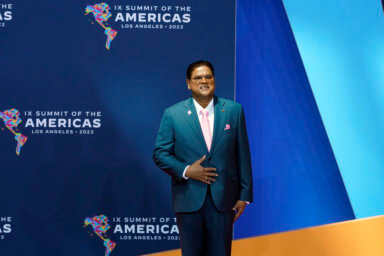 The Inter-American Development Bank (IDB) says it has approved a US$50 million loan to Suriname to improve its medium-term fiscal sustainability by optimizing tax revenue collection and improving budget planning and execution, as well as public investment management.
"The program will strengthen revenue administration and promote voluntary compliance by supporting the reorganization of the Directorate of Tax and Customs and its internal functions, including the establishment of a semi-autonomous revenue agency and the development of capabilities to implement the value-added tax collection and provide better services to taxpayers," said the Washington, D.C.-based financial institution in a statement on Thursday. 
It said the project will also modernize internal procedures, and upgrade the technological infrastructure of internal revenue administration and customs operations.
Additionally, the IDB said the project will modernize public financial management at Suriname's Ministry of Finance and Planning to increase the transparency of the budget process and strengthen the country´s capabilities for budget planning, execution and monitoring. 
"It will improve the organizational structure inside the ministry, upgrade the IT (Information Technology) infrastructure and support measures to enhance and build capacity in key areas such as budget planning, treasury operations, procurement, accounting, macroeconomic analysis and internal controls," the IDB said. 
It said the program will improve management of public investments, increasing transparency and helping the government to prioritize and rationalize investment projects aligned with building resilience and sustainability. 
The IDB said key measures include the creation of a public investment unit inside the Ministry of Finance and Planning "to formulate, execute, monitor and evaluate investment projects; the implementation of a monitoring system and project database; and updates to the legal and regulatory framework for public investments." 
"The Surinamese Government and civil servants are the direct beneficiaries of this project, with more resources to finance public policies and better institutional capacity to control spending and prioritize investments," the IDB said. 
It said the project will also benefit the country's taxpayers with better services.  
"The general population is expected to experience improved public policies and more transparency in the use of public resources," the IDB said.