News
10 more persons test positive for COVID-19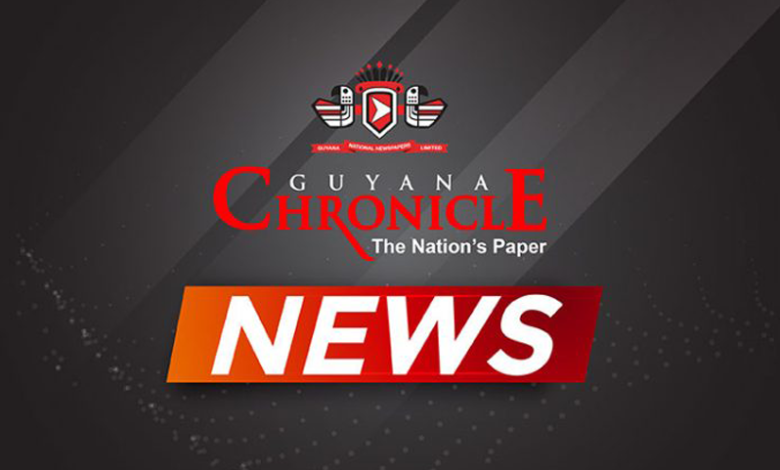 ANOTHER person has recovered from COVID-19 in Guyana, bringing the total recovery to 181 cases, however, 10 additional persons have tested positive for the virus, bringing the country's total number of confirmed cases to 370, according to the Ministry of Public Health (MoPH).
The number of persons in institutional quarantine remains 33, and the number of persons in institutional isolation has increased from 160 on July 25, to 169 on July 26, the Public Health Ministry said on Sunday. The number of persons in the COVID-19 Intensive Care Unit (ICU) remains four, and the deaths remain at 20.
The new cases were discovered after an additional 85 tests were conducted over the past 24 hours, bringing the total number of persons tested to date to 4,273, of which 3,903 tested negative.
Though the ministry indicated that there was an increase in the number of cases, it did not offer a breakdown per region. However, Regions One and Seven continue to be the new epicentres for the disease in the country.
"Even though the numbers in Region Four are higher, you are on average 9.5 times more likely to be infected in Region One than in Region Four, and you are seven times more likely to get infected in Region Seven than in Region Four," Deputy Chief Medical Officer, Dr. Karen Boyle had noted in a daily update earlier this week.
In addition to those regions, the DCMO said Region Nine (Upper Takutu-Upper Essequibo) is also "under the radar", as cases have been increasing consistently there over the past two weeks.
Considering the existing situation and the consistent rise in cases, Boyle, last Friday, said that everyone needs to remain responsible and vigilant, especially now that persons are back on the job and students will soon be returning to school.
She said parents and teachers should take joint responsibility for the policing of students during school hours to ensure adherence to guidelines. With public sector employees "back on the job", the DCMO said employers need to create measures and systems to ensure that employees remain safe while at work.
Employees also have a role to play, and this includes using private transportation whenever possible. She believes employers could also aid in this area by facilitating the transporting of employees to and from work, in order to reduce the probability of exposure when using public transportation.
According to Dr. Boyle, "All entrances to public and private workplaces should have screening and hygiene blocks. Screening will entail taking temperatures with the laser thermometer; hygiene blocks should comprise sinks with running water and liquid soap or hand sanitising stations.
COVID-19 remains a serious issue not just here in Guyana, but globally as well, and according to global statistics, there are 15.2 million cases of COVID-19, with over 628,000 deaths. And, with no approved treatment or cure, there is no assurance that persons will survive after contracting the disease. In the absence of approved medications, governments and authorities across the world have employed a number of preventive measures to contain the spread of the disease.